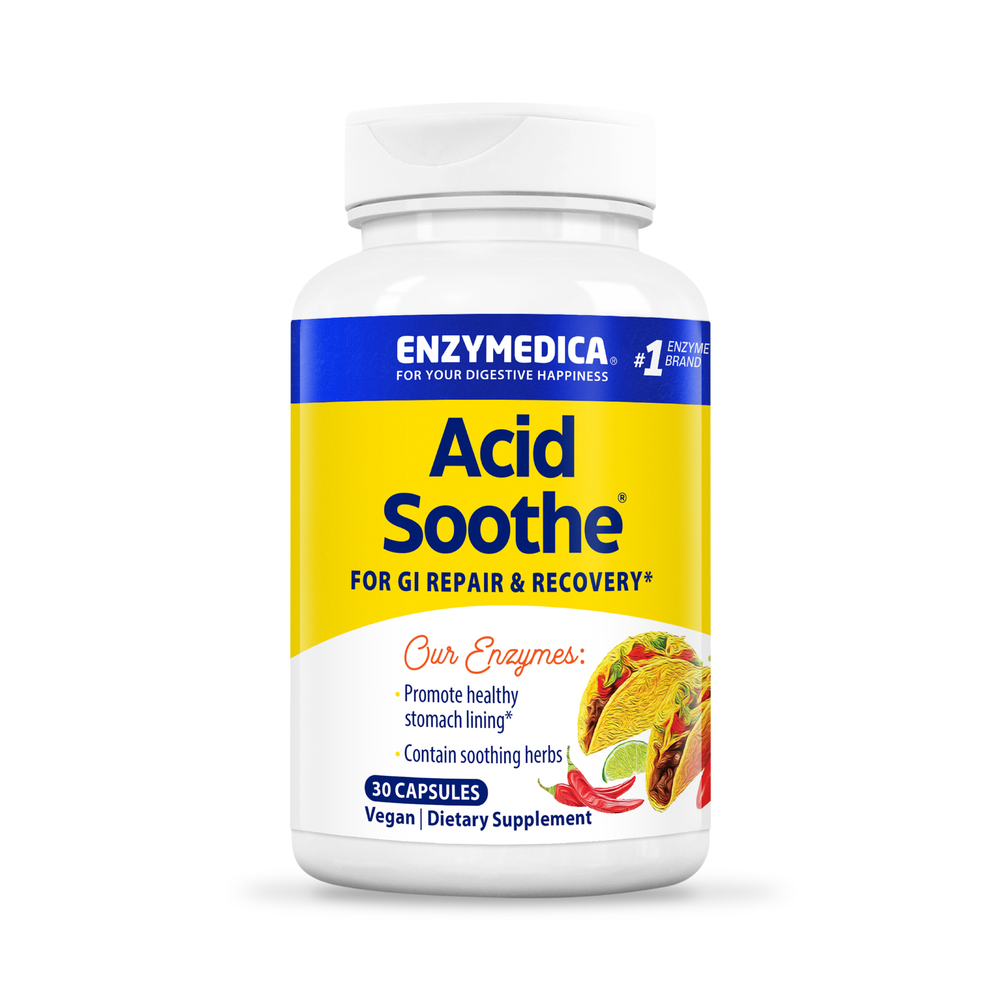 SKU: EZM942-98121
Acid Soothe™ contains enzymes, papaya leaf and other botanicals to support optimal digestion and ease symptoms associated with occasional gastrointestinal (GI) distress.* Zinc Carnosine is included to help strengthen the mucosal lining of the stomach, acting as a buffer to gastric acid.*
1 capsule at the end of a meal or when occasional heartburn arises.


Serving Size: 1 Capsule

Amount Per Serving
Marshmallow Root ... 95mg
Papaya Leaf ... 95mg
Prickly Ash Bark ... 55mg
Gotu Kola ... 48mg
Amylase Thera-blend™ ... 2,500DU
Zinc Carnosine† ... 10mg
Cellulase Thera-blend™ ... 400CU
Lipase Thera-blend™ ... 140FCCFIP

Other Ingredients: 100% vegetarian capsule (cellulose, water)

Does not contain egg, dairy, preservatives, salt, sucrose, soy, wheat, yeast, nuts, corn, gluten, caesein, potato, rice, artificial colors or flavors.
Keep closed in dry place; avoid excessive heat.

Do not use if safety seal is broken or missing.

Enzymedica does not use ingredients products using biotechnology.