Gastro Soothe
Theramedix BioSET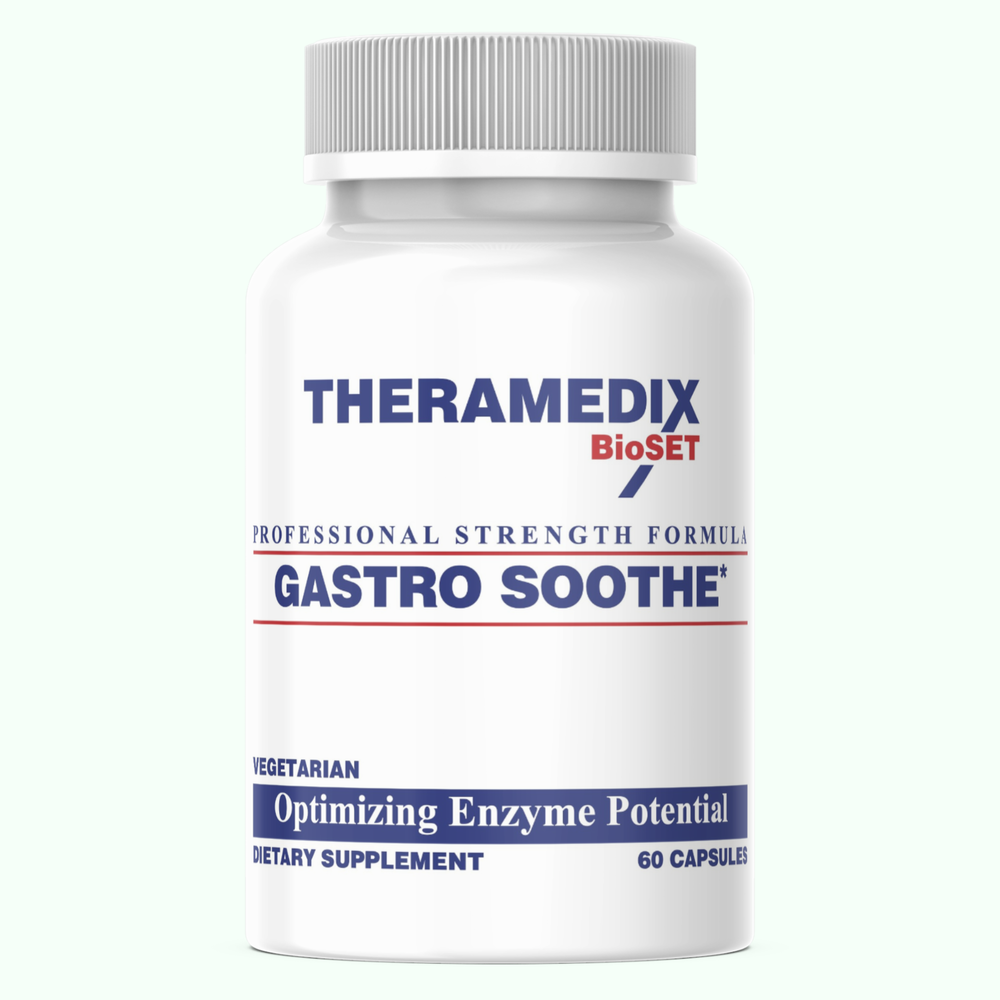 SKU: SGI
Gastro Soothe helps optimize digestion plus soothing herbs and other ingredients that may help calm occasional gastric irritation and discomfort.*
Take 1 capsule before each meal or snack. Also, 1 Gastro Soothe may be taken any time occasional discomfort occurs.
Serving Size: 1 Capsule
Amount Per Serving
Proprietary Herbal Blend ... 367mg
Marshmallow (root) extract, Papaya (leaf), Dong quai (root), Gotu kola (aerial part)
Proprietary Enzyme Blend ... 58mg
Amylase (7, 000 DU/50 BAU), Cellulase (800 CU), Lipase (625 FIP)
Other Ingredients: Vegetable capsule (hypromellose and water)
Keep out of reach of children.
Store tightly closed in a cool, dry place.
Do not expose to excessive heat.