ACS Nasal Extra Strength
Results RNA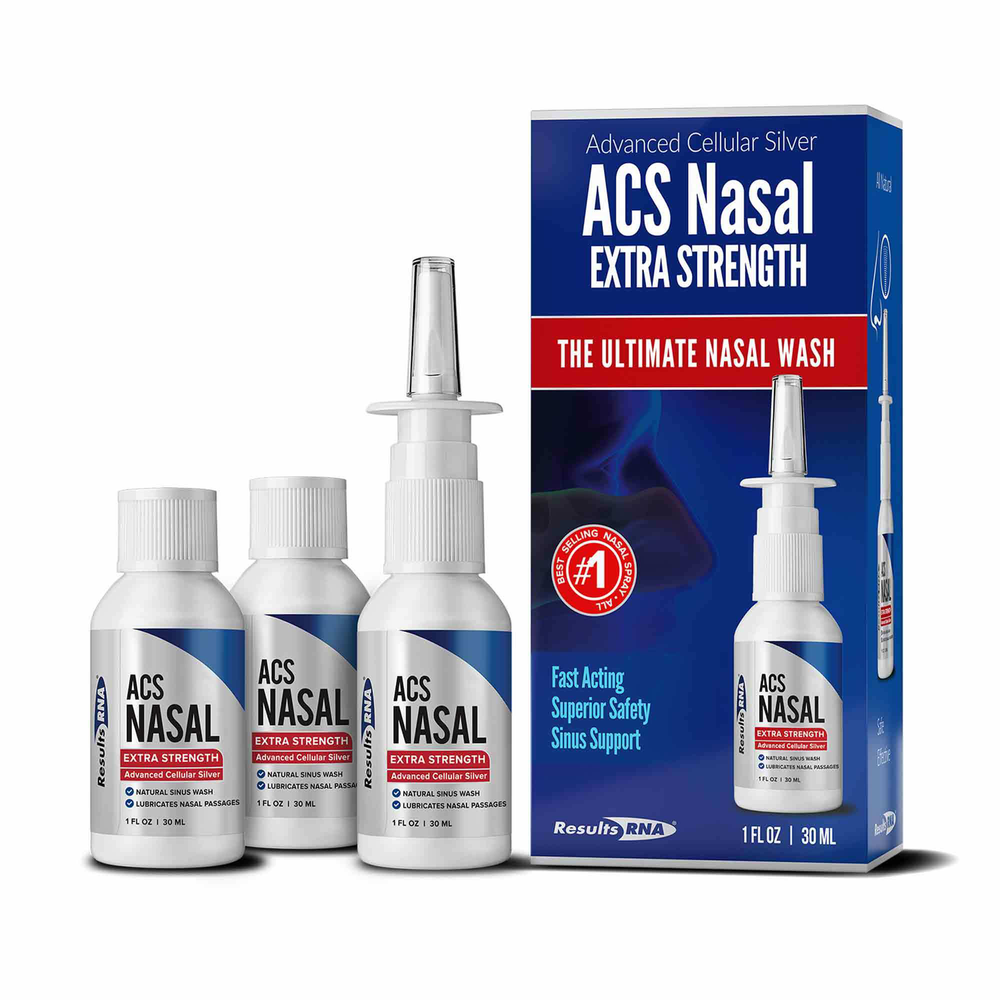 SKU: RNA-PKG906
Promotes rapid clearing of nasal passages and comprehensive sinus support without harmful chemicals or side effects.*
Powered by the same patented silver technology as ACS 200 Extra Strength.
Advanced Cellular Technology – delivers the power of each ingredient in the most effective manner; promotes rapid absorption
Absence of side effects – no GI discomfort
Intra-oral spray delivery – high patient compliance
Maintenance application – can be taken daily for prophylaxis and support
Recommended Use:
Take 1 spray in each nostril.
Inhale through nostril while spraying.
Formula can be taken as often as desired.
Ingredients: Ultra-Pure Deionized Water, Advanced Cellular Silver (Elemental) 50 Parts Per Million, Quercetin, Elderberry (Sambucus nigra) (fruit), Borage Oil (Borago officinalis) (seeds), Chamomile (Matricaria_chamomilla) (flower), Echinacea Herb (Echinacea purpurea) (aerial), Rose Hips (Rosa canina) (fruit).
Nasal Extra Strenghth contains no preservatives, no alcohol, no articial coloring.
This product is Non-GMO, Gluten Free, Diary Free and Vegan.