Active B Trio™
Klaire Labs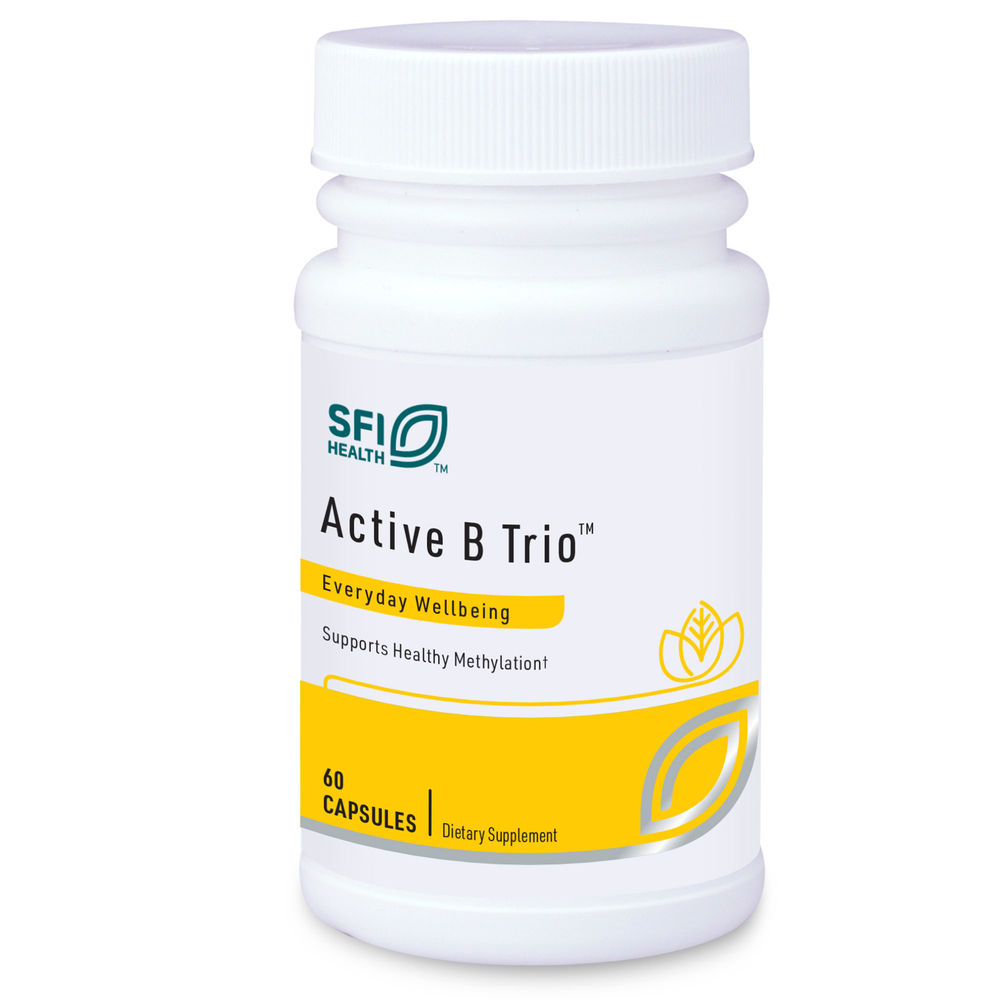 SKU: KLP-ABT
Active B Trio supplies bioactive forms of three essential B vitamins—vitamin B12, folate, and vitamin B6—in small, easy-to-swallow capsules. The bioactive form of folate L-5-methyltetrahydrofolate (L-5-MTHF) is included, as well as Pyridoxal 5'-phosphate, the coenzyme form of vitamin B6, and Methylcobalamin, a coenzyme form of vitamin B12, for better absorption and retention. This formulation supports healthy methylation, DNA biosynthesis, neurological function, homocysteine metabolism, red blood cell and neurotransmitter production, and fatty acid metabolism.†
Take 1 capsule daily with food or as directed by a healthcare professional.
Serving Size: 1 Capsule
Amount Per Serving
Vitamin B6 … 25 mg
(as pyridoxal 5'-phosphate)
Folate … 1,360 mcg DFE
(as Metafolin®‡ calcium L-5- methyltetrahydrofolate)
(800 mcg)
Vitamin B12 … 1,000 mcg
(as methylcobalamin)
Other Ingredients: Microcrystalline cellulose, vegetarian capsule (hydroxypropyl methylcellulose, water), L-leucine, and silicon dioxide.
Does not contain: Milk/casein, eggs, fish, shellfish, tree nuts, peanuts, wheat, gluten, soybeans, corn, artificial colors, flavors, or preservatives.
‡Metafolin® is a registered trademark of Merck KGaA, Darmstadt, Germany.
If you are pregnant, nursing, have a medical condition, or taking prescription drugs, consult your physician before using this product. KEEP OUT OF REACH OF CHILDREN.