Adrenal 160mg
Priority One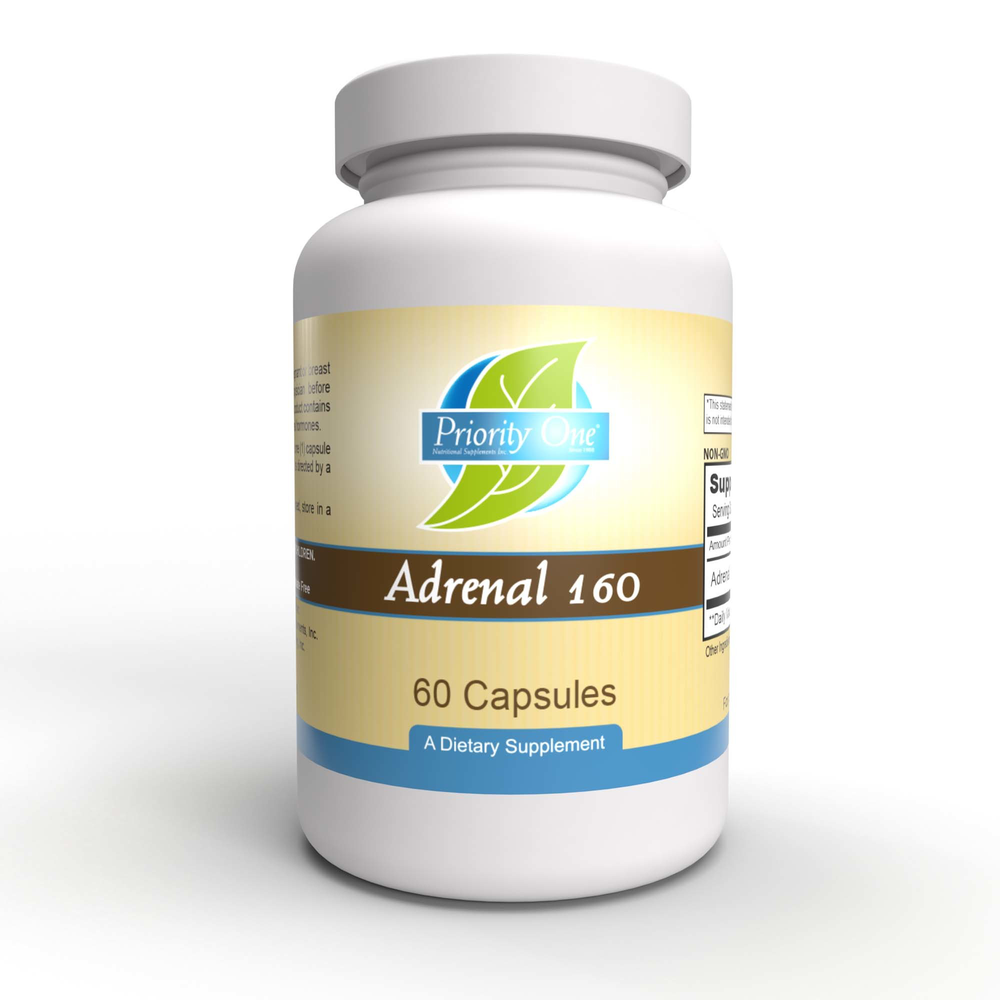 SKU: PR7-1345
Healthy adrenal glands benefit the body's natural immune response, encourage a healthy reaction to environmental stresses, and promote optimal energy production.*
Glandular therapy is based on the thought that glandular concentrates support like organs to maintain an already healthy state. A theory pioneered by Dr. John Bastyr N.D.*
Take one (1) capsule up to three times daily, or as directed by your physician.
Serving Size: One Capsule
Amount Per Serving
Adrenal ... 160mg**
Other Ingredients: Rice chelate, capsule (gelatin, purified water).
This product does not contain
Bisphenol-A (BPA)
Phthalate
GMOs
Warning: If you are pregnant or breast feeding, consult your physician before using this product. This product contains naturally occurring adrenal hormones.
Keep container tightly closed, store in a cool, dry place.
Keep out of reach of children.