Cortol ACE
Ecological Formulas/Cardiovascular Research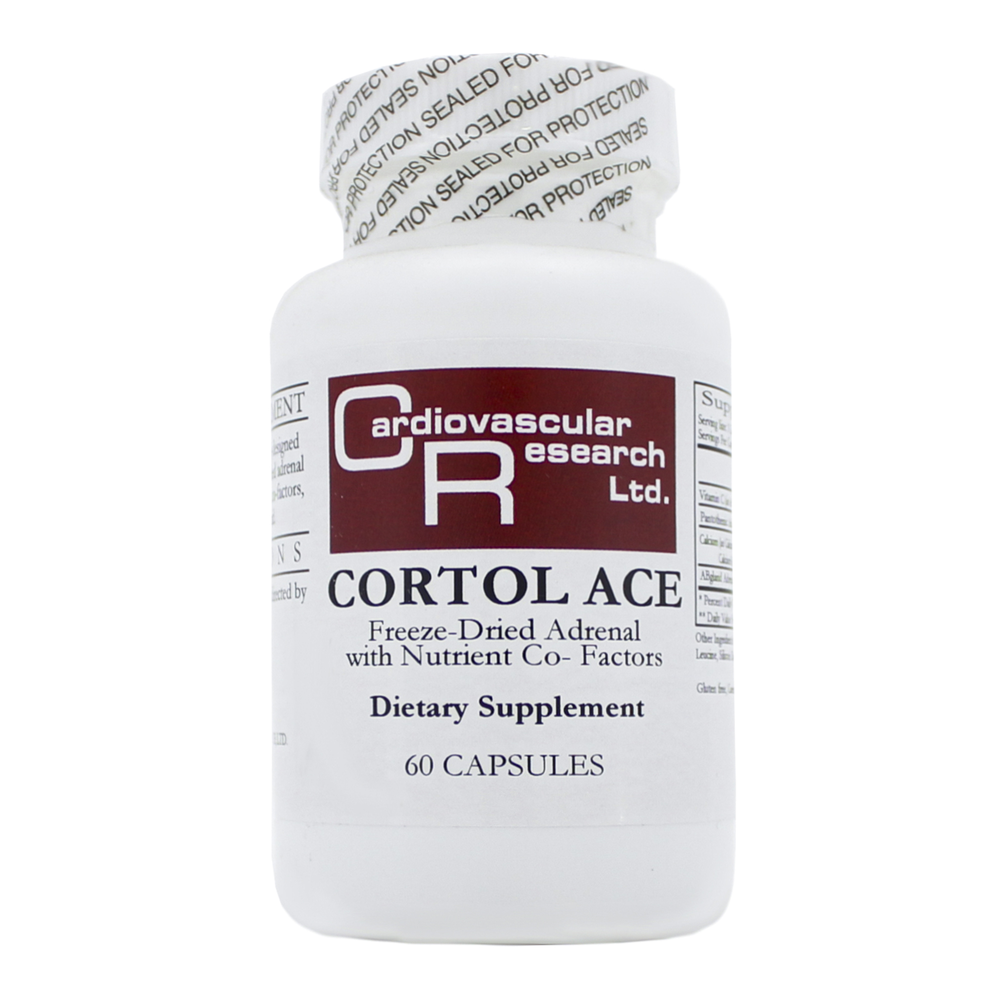 SKU: CVR-CORTOL
If you often feel tired for no reason' you may have adrenal fatigue. Adrenal fatigue is a condition in which your adrenal glands arent producing enough hormones. Your adrenal glands produce several different hormones that perform various functions' such as affecting the way your body responds to stress' regulating the balance of salt and water in your body' and helping your body process proteins' fats' and carbohydrates. If your adrenal glands arent producing sufficient levels of hormones' it can cause health problems.
Adrenal fatigue may be caused by a poor diet' frequent stress' taking certain medications' or an illness. If you think you have adrenal fatigue' you should see your doctor; he or she can determine if a dietary supplement like Ecological Formulas' Cortol Ace is right for you. This natural supplement may help promote healthy adrenal function to keep you feeling energetic and active.
Vitamin C' which is a vital nutrient for healthy adrenal function that may also strengthen immunity
Pantothenic acid' a B vitamin that may help stimulate your adrenal glands to increase hormone production
Adrenal extract' which may promote adrenal gland health
This bottle of Cortol Ace by Ecological Formulas contains 60 capsules' which will last from one to two months if you take the recommended dosage of one or two capsules daily.
Since 1981' Ecological Formulas/Cardiovascular Research has been formulating specialty supplements geared towards individuals with chemical sensitivities. Many of its products are also certified Kosher and/or independently lab tested.
Take one or two capsules daily' or as directed by a physician.
Serving Size: 1 Capsule
Amount Per Serving
Vitamin C ... 60 mg
Pantothenic Acid ... 25 mg
Adrenal ... 350 mg
Other Ingredients: Povidone Silicon Dioxide' Magnesium Stearate.