Adrenal Cocktail
Jigsaw Health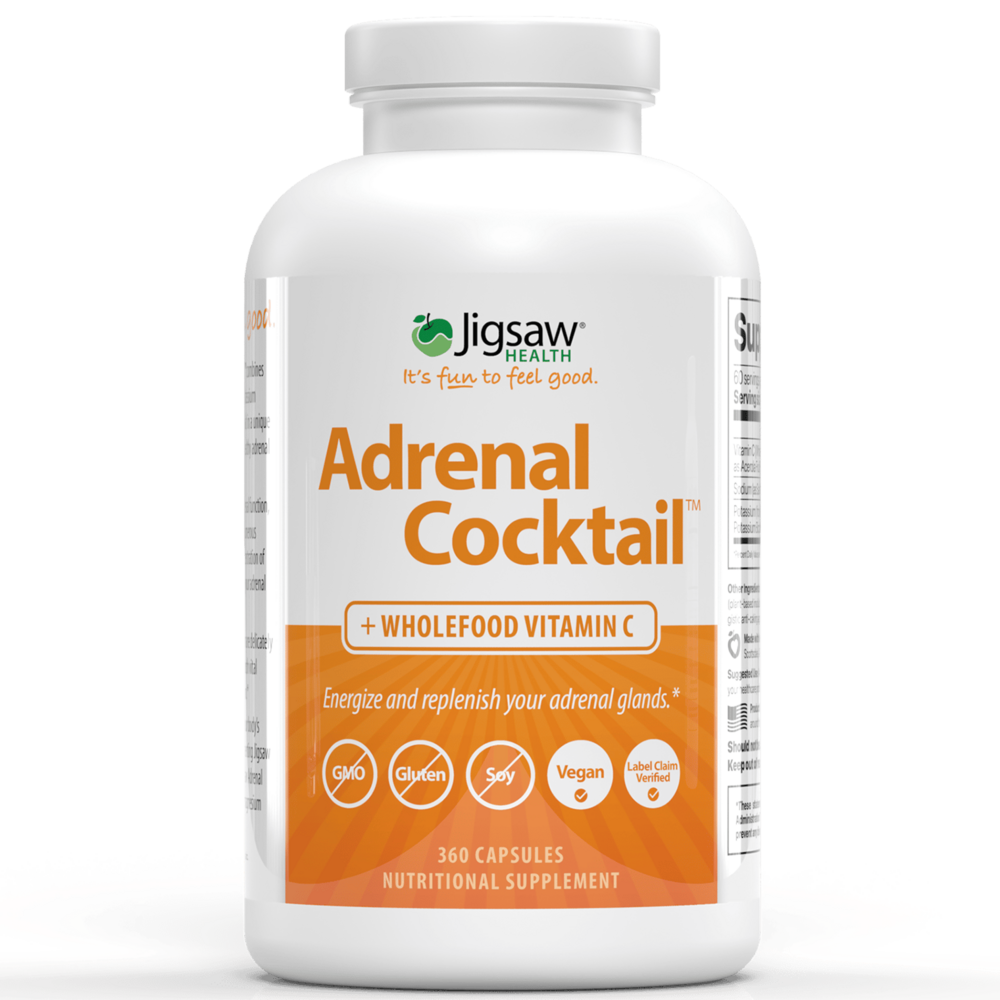 SKU: JIG-ACCAPS
The Jigsaw Adrenal Cocktail™ combines Whole Food Vitamin C, Potassium Bicarbonate, and Redmond's Real Salt® in a unique formulation designed to support healthy adrenal gland function. Vitamin C plays a critical role in adrenal function, including their ability to produce numerous hormones. In fact, the highest concentration of Vitamin C in your body is stored by your adrenal glands. Additionally, sodium and potassium play a delicate dance in your adrenals and are both vital minerals for normal adrenal function. Finally, stressed adrenals deplete your body's supply of magnesium. So complimenting Jigsaw Magnesium supplements with Jigsaw Adrenal Cocktail™ will help your body use magnesium more effectively.*
As a dietary supplement, take 6 capsules daily. Or use as directed by your healthcare professional.



Serving Size: 6 Capsules

Amount Per Serving
Vitamin C ... 400mg
(Wholefood Vitamin C as Acerola Fruit Extract)
Sodium ... 492mg
(from 1/4tsp of Redmond's Real Salt®)
Potassium ... 375mg
(from 922mg Potassium Bicarbonate)

Other Ingredients: Vegetable capsules (as hypromellose), microcrystalline cellulose (plant-based insoluble fiber used as anti-caking agent), organic Nu-Mag™ and silica (synergistic anti-caking agents).