Adrenal Px L-BP Capsules
Restorative Formulations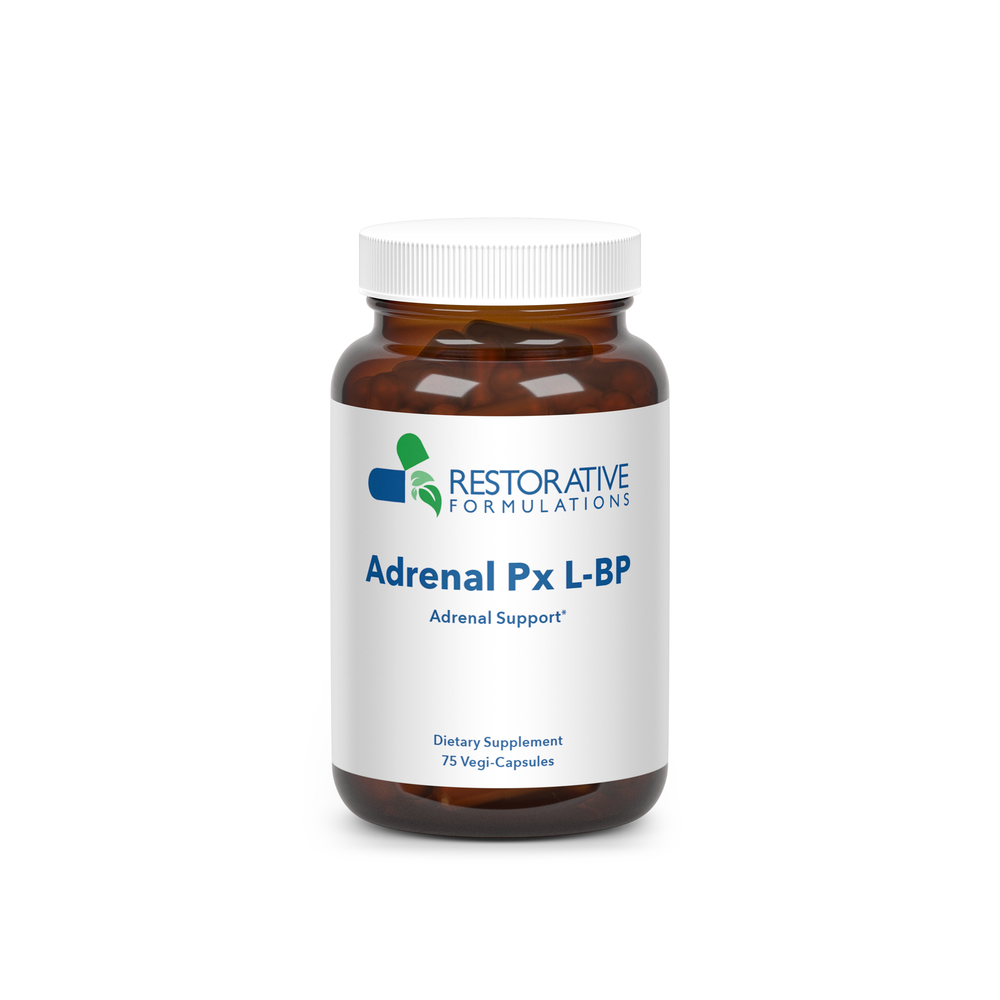 SKU: RF-1060
Adrenal support formula featuring concentrated amounts of licorice to support healthy cortisol and aldosterone levels. This herbal blend helps maintain a healthy blood pressure within normal range, supports adrenal health and function, and can be effective for occasional fatigue. Contraindicated in hypertensive patients.
Promotes maintenance of healthy cortisol levels, thus optimizing adrenal effects.

Maintains healthy blood pressure already in normal range.

Adrenal Support

Cortisol/Aldosterone Support

Combats Occasional Fatigue




Suggested Use:
Take 1 to 2 vegi-capsules twice daily, or as directed by your health care practitioner. Can be taken with or without food.
Serving Size: 2 capsules
Amount Per Serving
Licorice root extract ... 690mg
(Glycyrrhiza glabra 20% Glycyrrhizic acid)
Holy Basil, Certified Organic ... 200mg
(Ocimum sanctum) 0.5% Volatile Oils
Eleuthero root extract, Certified Organic ... 100mg
(Eleutherococcus senticosus)0.8% Eleutherosides
Rhodiola, Certified Organic ... 70mg
(Rhodiola rosea) 1% Rosavins
Alfalfa herb, Certified Organic ... 50mg
(Medicago sativa)
Minumum BioMarker Per Dose
Glycerrhizic Acid ... 138mg
Volatile oils ... 1mg
Eleutherosides ... 0.8mg
Vitexins ... 0.8mg

Other ingredients: Vegetable Capsule (cellulose), Omega 3 Powder (flaxseed).

Caution: The ingredients contained within Adrenal Px L-BP can elevate blood pressure and heart rate, thus these products are not intended to be taken by individuals with cardiovascular disease. Due to these effects, patients taking Adrenal Px L-BP, should have their heart rate and blood pressure monitored regularly.