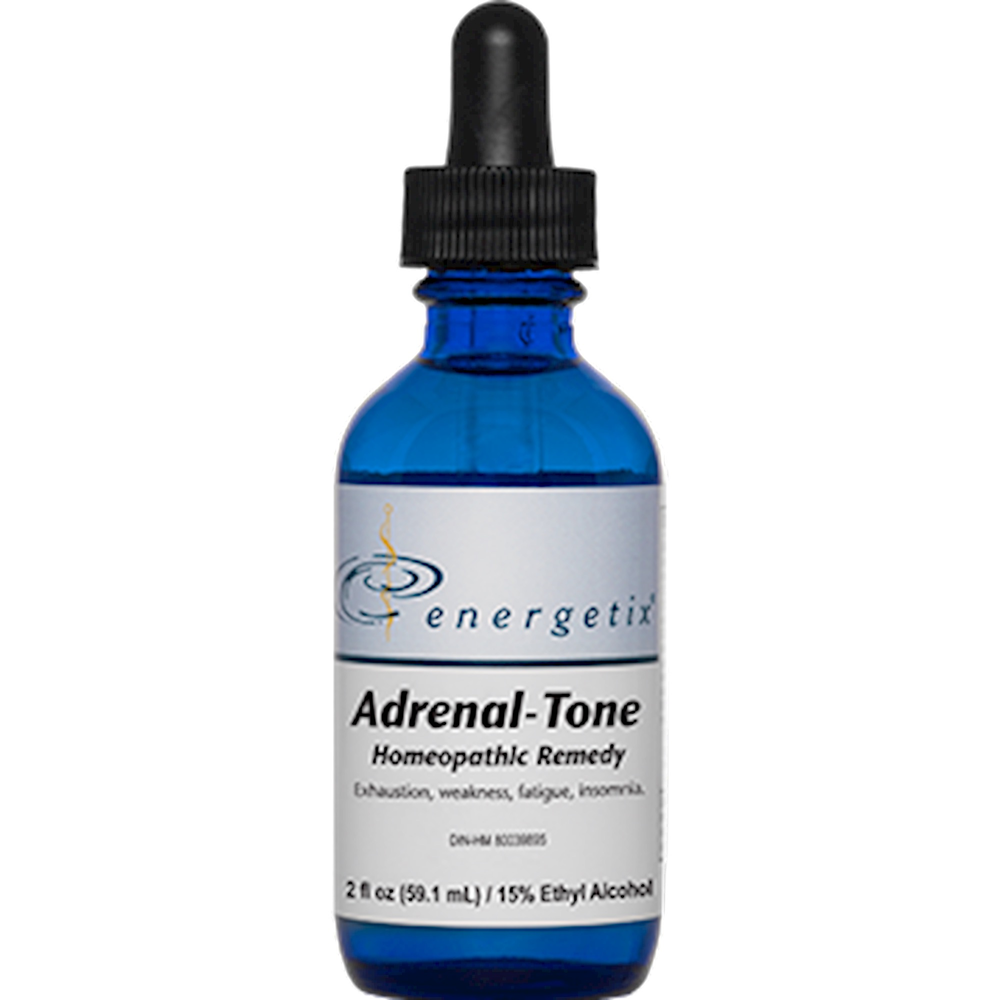 SKU: ENX-P03011
Adrenal-Tone is a homeopathic combination formula for symptoms of adrenal stress. The formula contains homeopathically prepared, adaptogenic herbs to address symptoms related to adrenal imbalances. Adaptogenic herbs are known for their qualities which contribute to balance, stabilization, and homeostasis — particularly relating to the HPA (hypothalamus/pituitary/adrenal) axis. The specific adaptogens in the formula are Avena sativa (oat straw), Ginkgo biloba (maidenhair tree), Glycyrrhiza glabra (licorice), and Sarsaparilla (wild licorice).†

Suggested Use:
Take 30 drops orally twice daily or as directed by a healthcare professional. Consult a physician for use in children under 12 years of age or if symptoms worsen or persist.

Active Ingredients:
59.1 mL contains 5.26% of :
Adrenalinum 12X, 30X
Avena 4X
Ginkgo 4X, 6X, 12X
Glycyrrhiza 4X
Kali phosphoricum 12X
Natrium muriaticum 12X
Nux vomica 12X
Phosphoricum ac 12X
Pituitarum posterium 12X, 6C
Sarsaparilla 4X
Thyroidinum 6X, 12X
Veratrum album 12X
Zinc Methionate 12X, 30X

Inactive Ingredients: Ethyl Alcohol, Glycerin, Purified Water.
Store at room temperature out of direct sunlight. Do not use if neck wrap is broken or missing. Shake well before use.

In case of overdose, get medical help or contact a Poison Control Center right away. If pregnant or breast-feeding, ask a healthcare professional before use. Keep out of reach of children. † Claims based on traditional homeopathic practice, not accepted medical evidence. Not FDA evaluated.