Adrenal Tonic
Wise Woman Herbals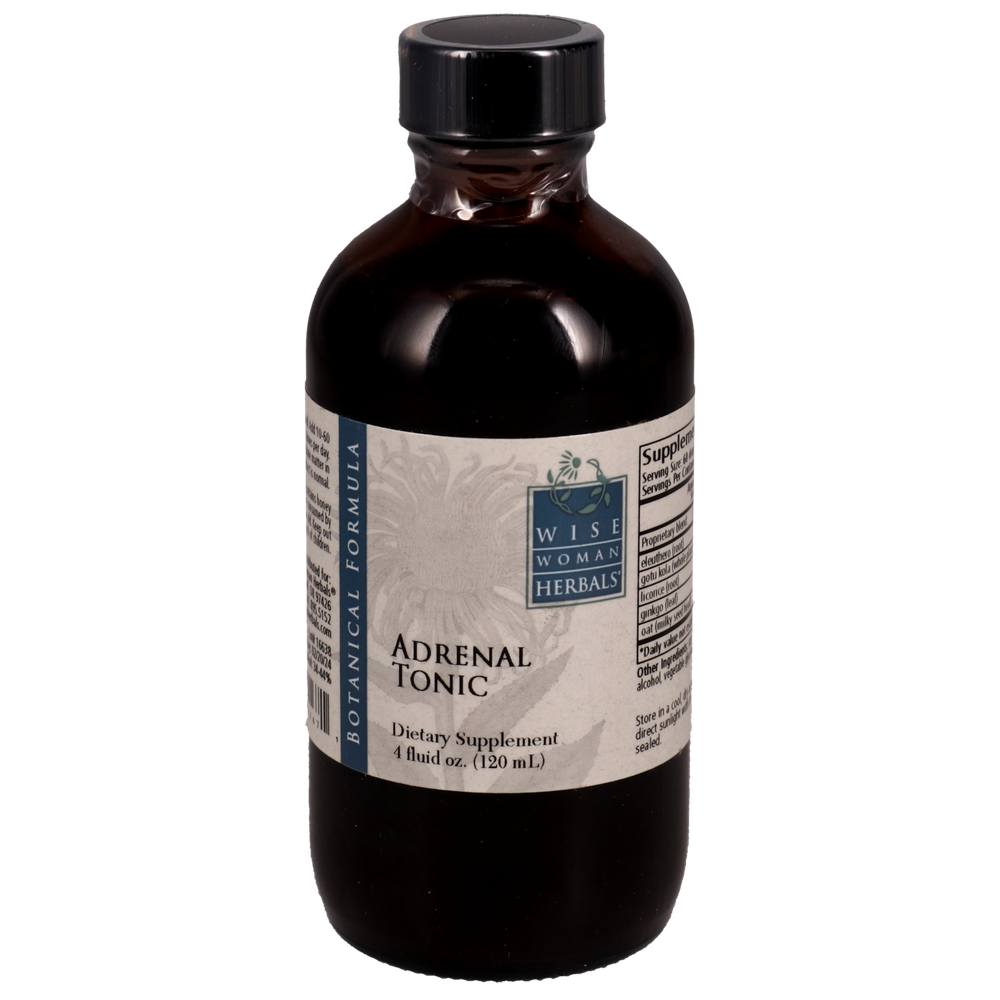 SKU: WWH-4GICO
Supports normal healthy circulation and adrenal gland function.*

Benefits:
Supports normal healthy energy levels
Supports normal healthy cognitive function
Promotes stamina and endurance during times of physical exertion
Supports normal nervous system function
Provides healthy adrenal gland support
Body Systems it Supports: Glandular, Immune, Nervous

Properties: circulatory, nervine, adaptogenic




Suggested Use:
Add 10-60 drops to water, 1-3 times per day (Note: Dropper included with 2 ounce size only.)


Serving Size: 60 drops

Amount Per Serving
Proprietary Blend ... 3mL
Eleutherococcus (root)
gotu kola (whole plant)
licorice (root)
ginkgo (leaf)
oat (milky seed head)

Other Ingredients: Spring water, organic alcohol, vegetable glycerin and honey.






Store in a cool, dry area away from direct sunlight with a lid tightly sealed.