Adrenal Tonic Phytosynergist®
MediHerb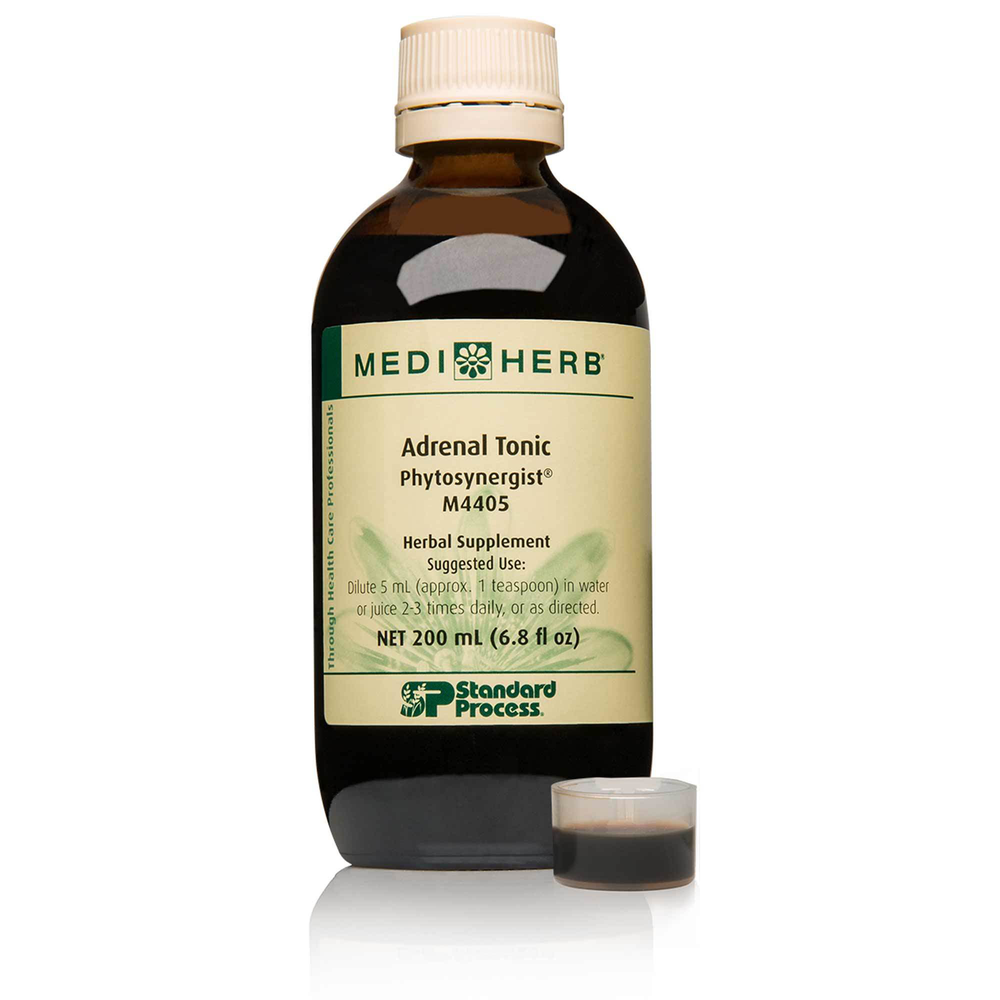 SKU: MDH-M4405
Adrenal Tonic Phytosynergist® contains Ashwagandha, Licorice, Rehmannia and Echinacea offering dual stress and immune system benefits.
These herbs have been traditionally used in herbal preparations to:
Promote healthy adrenal gland function
Support a healthy immune system response
Help the body adapt to everyday challenges and support general health and well-being
Maintain feelings of well-being when experiencing temporary mild stress*
Dilute 5 mL (approx. 1 teaspoon) in water or juice 2-3 times daily, or as directed.
Serving Size:
5 mL (1 tsp)
Amount Per ServingRehmannia root 1:2 extract
... 2.25ml
from Rehmannia glutinosa root 1.13 g
Ashwagandha root 1:1 extract
... 1.63ml
from Withania somnifera root 1.63 g
Echinacea root 1:2 extract
... 525mcl
from Echinacea purpurea root 263 mg
Echinacea root 1:2 extract
... 350mcl
from Echinacea angustifolia root 175 mg
Licorice root extract
... 250mcl
from Glycyrrhiza glabra root 423 mg
Other Ingredients:
Purified water, 36.5% alcohol and maltodextrin.
Contraindicated in known allergy to plants of the daisy family. Contraindicated in high blood pressure, edema (water retention), congestive heart failure, low blood potassium, pregnancy and lactation. If you have a thyroid condition, use strictly under physician direction.