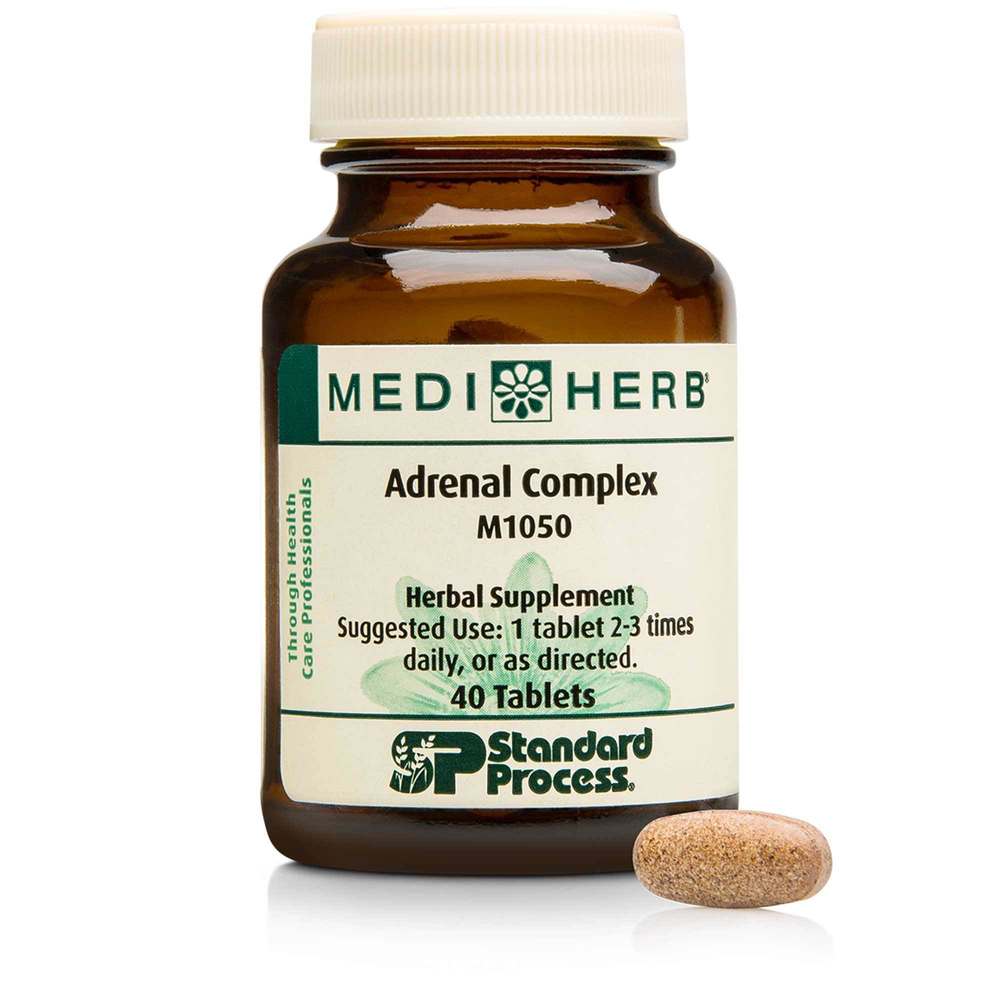 SKU: MDH-M1050
Adrenal Complex is a stress support formula containing Licorice and Rehmannia to support adrenal health. These herbs have been traditionally used in herbal preparations to:
Restore adrenal function
Support adrenal gland health
Help the body adapt to the challenges of everyday life*
Take 1 tablet 2 - 3 times daily, or as directed.
Serving Size:
1 Tablet
Amount Per ServingCalcium
... 64mg
Licorice root 7:1 extract
... 250mg
from Glycyrrhiza glabra root 1.75 gContaining glycyrrhizin 25 mg
Rehmannia rhizome 5:1 extract
... 150mg
from Rehmannia glutinosa rhizome 750 mg
Other Ingredients:
Dibasic calcium phosphate dihydrate, microcrystalline cellulose, maltodextrin, sodium starch glycolate, magnesium stearate and hypromellose.
Caution:
Contraindicated in high blood pressure, edema (water retention), congestive heart failure, low blood potassium, pregnancy and lactation.