Rehmannia Complex
MediHerb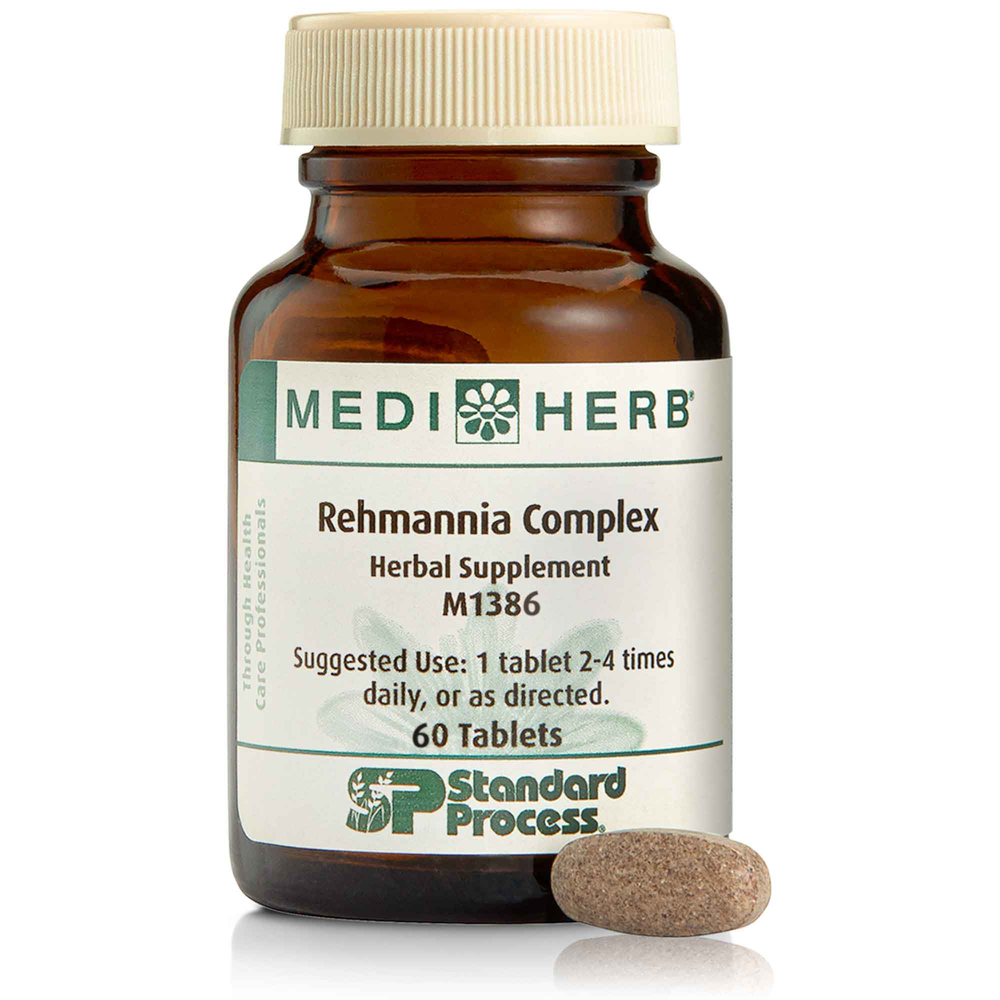 SKU: MDH-M1385
Rehmannia Complex contains Rehmannia, Bupleurum, Hemidesmus and Feverfew that work to support general detoxification of the whole body. These herbs have been traditionally used in herbal preparations to:
Relieve occasional mild headaches associated with stress
Support healthy general detoxification of the whole body
Support liver health
Relieve temporary mild joint discomfort after exercise*
Take 1 tablet 2 - 4 times daily, or as directed.
Serving Size:
1 Tablet
Amount Per ServingCalcium
... 30mg
Bupleurum root 4.5:1 extract
... 155.5mg
from Bupleurum falcatum root 700 mg
Rehmannia root 1:4:1 extract
... 250mg
from Rehmannia glutinosa root 350 mg
Hemidesmus root 5:1 extract
... 100mg
from Hemidesmus indicus root 500 mg
Feverfew leaf & stem 5:1 extract
... 33mg
from Tanacetum parthenium leaf & stem 165 mg
Other Ingredients:
Microcrystalline cellulose, dibasic calcium phosphate dihydrate, sodium starch glycolate, silicon dioxide, hypromellose and magnesium stearate.
Caution:
Contraindicated in individuals with a known hypersensitivity to Feverfew, parthenolide or other members of the daisy family. Not to be used during pregnancy and lactation unless otherwise directed by a qualified health care professional.