AdrenaMax III
Nutritional Frontiers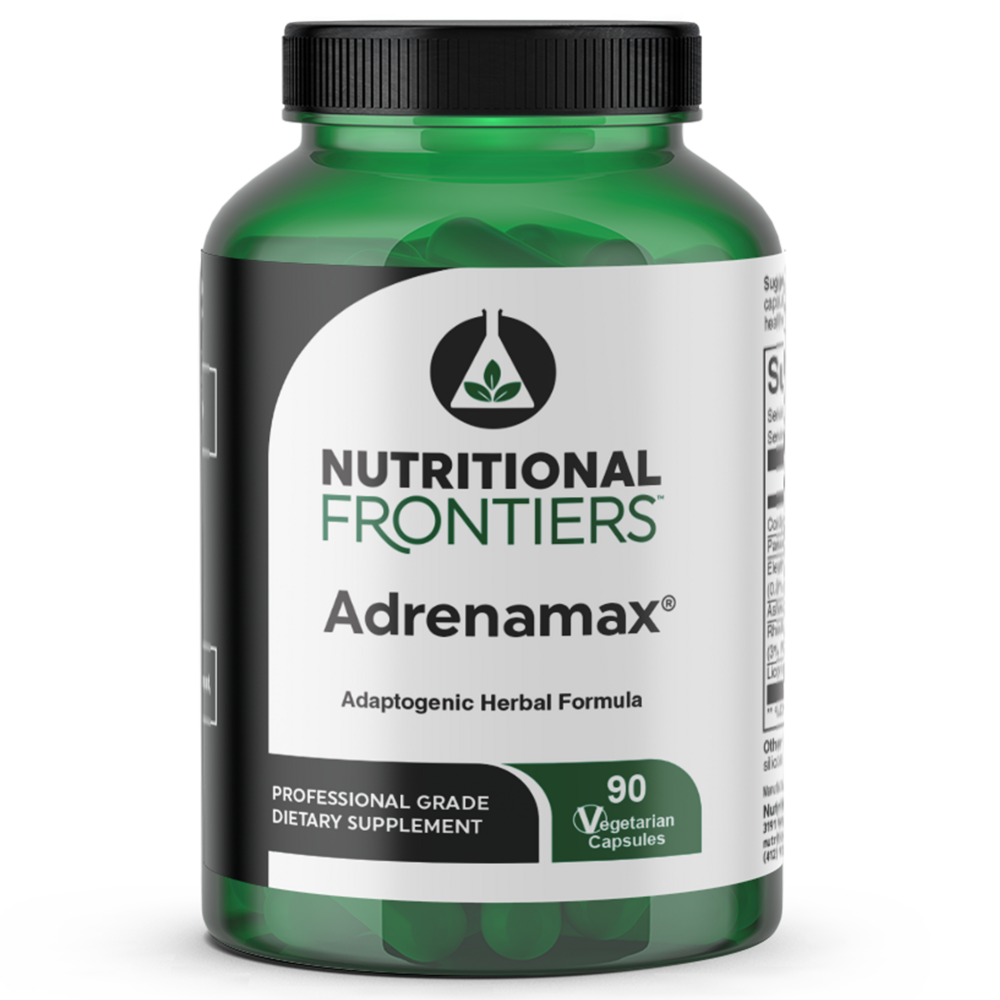 SKU: NUT412-02NF171B090
AdrenaMax III by Nutritional Frontiers is a vegetarian formula containing herbal adaptogens intended to provide support for adrenal gland function and to moderate the effects of occasional stress.*

The herbs in Adrenamax III have traditionally been used to support both the 'hyper-function' and 'hypo-function' of the adrenal glands.*
As a dietary supplement, take 3 capsules, 1-2 times daily, or as directed by your healthcare practitioner.



Serving Size: 3 Capsules

Amount Per Serving
Cordyceps Sinensis 7% ext ... 800mg
Panax Ginseng 7% ginsenosides ... 400mg
Eleutherococcus Root Extract ... 300mg
(0.8% eleutherosides)
Ashwagandha 7% Withanolides ... 150mg
Rhodiola Rosea Extract ... 150mg
(3% Rosavins, 2% Salidroside)
Licorice Root ... 100mg
(glycyrrhiza glabra)

Other Ingredients: Rice flour, vegetable stearate, silicon dioxide.
Color of this formula may vary due to the color variation of the natural ingredients.

Warning: If pregnant or nursing, consult your healthcare practitioner before taking this product.

Keep out of reach of children. Store in a cool, dry place.