Man Yue Mei Clearing
Health Concerns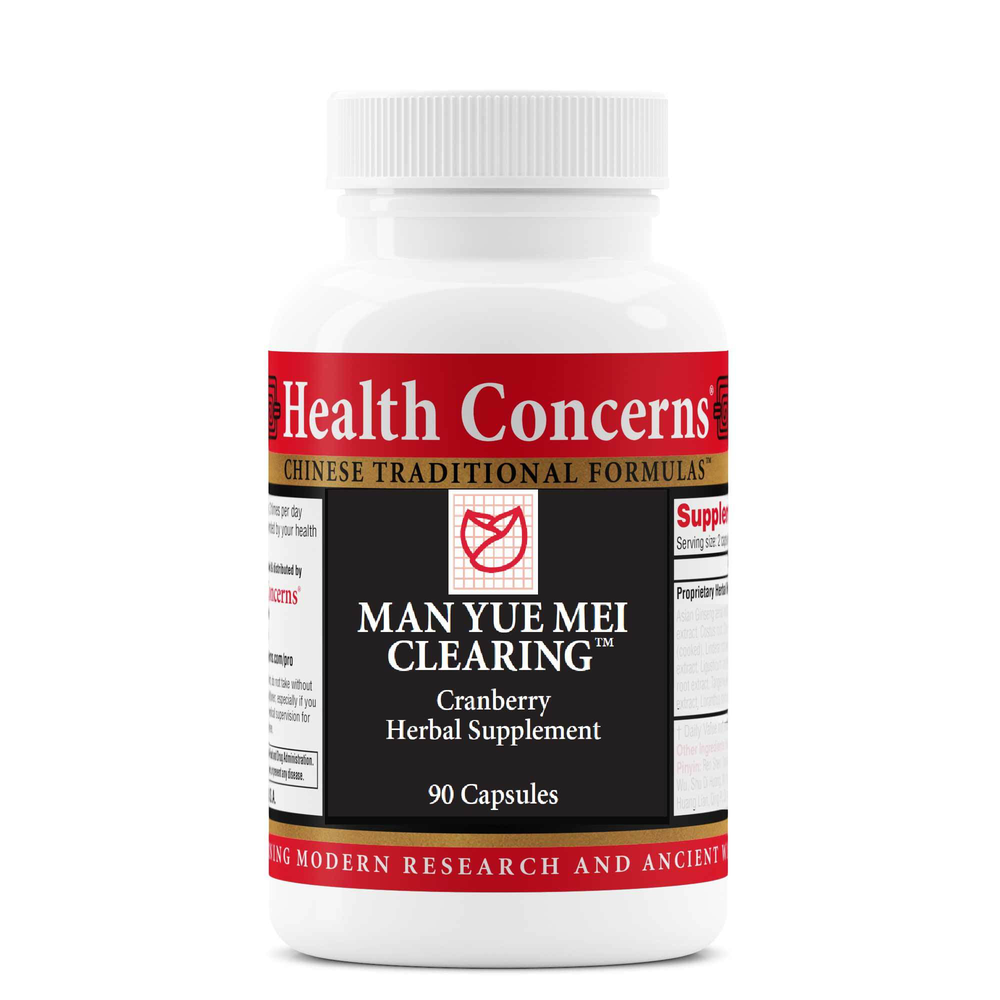 SKU: HE2-1HA450090
Man Yue Mei Clearing (formerly known as Akebia Moist Heat) is a short- term formula. Weak patients may need a tonic along with the formula.



Suggested Use:
Three capsules, 3 times per day between meals, or as recommended by your health care practitioner. 


Serving size: 3 capsules

Amount Per Serving
Magnesium … 156mg
(as magnesium oxide)
Proprietary Herbal Blend ... 1,794mg
Cranberry fruit extract, Corn silk, Indian Plantain seed husk, Uva-Ursi leaf extract, Japanese Knotwood root, Garlic bulb extract, Achyranthes root extract, Gardenia fruit extract, Dandelion root extract, Licorice root extract, Costus root extract, Chinese Rhubarb rhizome extract

Other Ingredients: Hypromellose (vegetable cellulose), rice bran.