Xanthium Relieve Surface
Health Concerns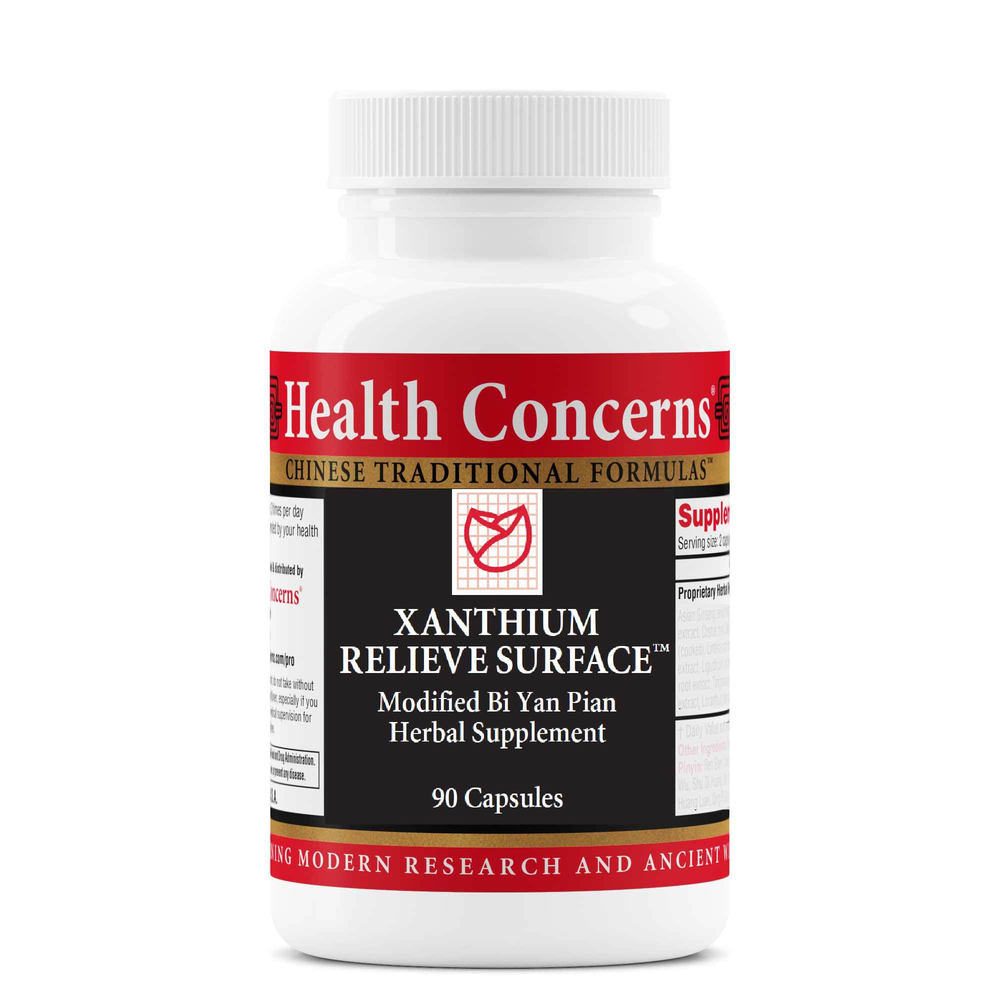 SKU: HE2-1HX100090
Modified Bi Yan Pian Chinese Herbal Supplement - Allergy Relief & Immune Support
Three capsules, 2 to 3 times per day between meals, or as recommended by your health care practitioner.


Serving Size: 3 Capsules

Amount Per Serving
Proprietary Herbal Blend ... 1,950mg
Xanthium fruit, Magnolia flower, Platycodon root, Schizandra fruit, Angelica root, Wild Chrysanthemum flower, Siler root, Schizonepeta herb, Astragalus root, White Atractylodes root, Licorice root

Other Ingredients: Hypromellose (vegetable cellulose) and rice bran

Pin Yin: Cang Er Zi, Xin Yi Hua, Jie Geng, Wu Wei Zi, Ba Zhi, Ye Ju Hua, Fang Feng, Jing Jie, Huang Qi, Bai Zhu, Gan Cao
Notice: As with any dietary supplement, do not take without first consulting your health care practitioner, especially if you are pregnant, nursing, or are under medical supervision for any reason. Keep out of reach of children.