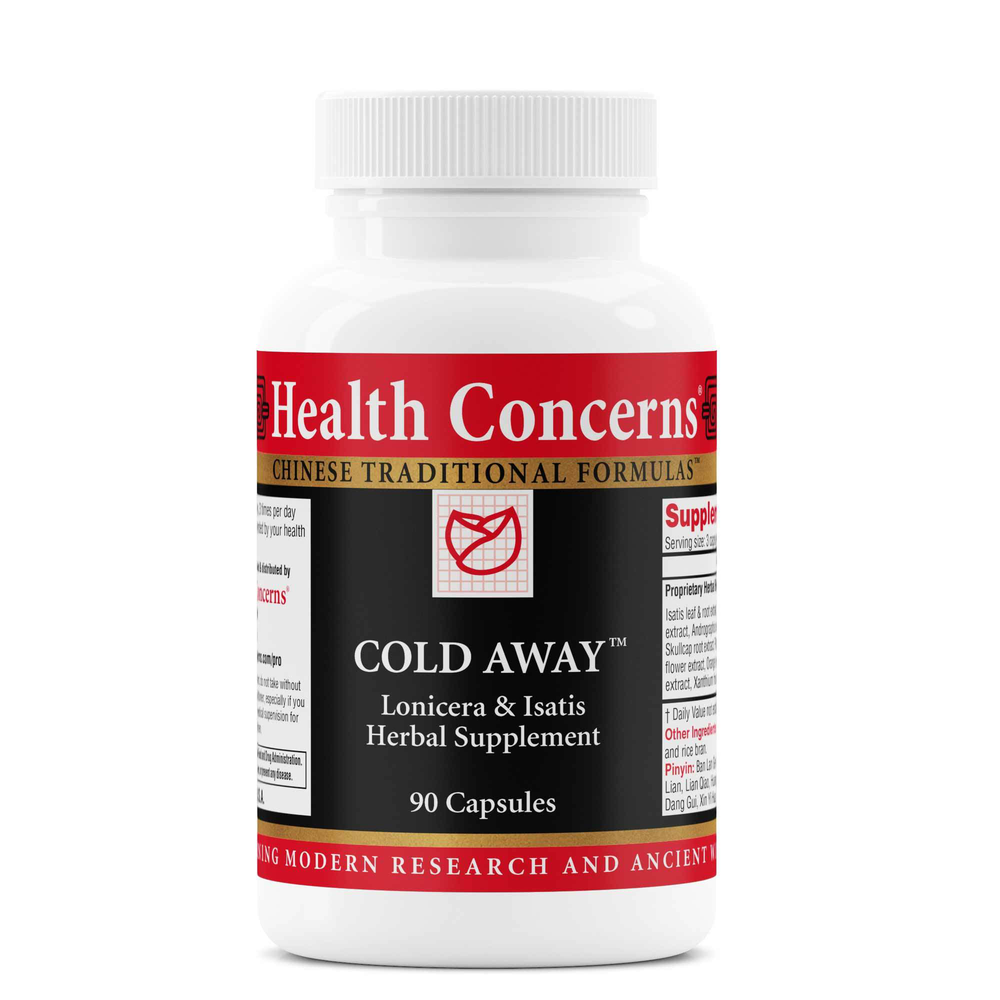 SKU: HE2-1HC580090
Cold Away is based on a traditional Chinese herbal formula that supports the natural immune function of the respiratory tract.
Suggested Use:
Take three capsules, 3 times per day between meals, or as recommended by your health care practitioner.
Serving size: 3 capsules
Amount Per Serving
Proprietary Herbal Blend … 1,500 mg
Isatis root & leaf extract (ban lan gen & da qing ye), Japanese Honeysuckle (Lonicera) flower extract (jin yin hua), Andrographis stem & leaf extract (chuan xin lian), Forsythia fruit (lian qiao), Chinese Skullcap root extract (huang qin), Platycodon root extract (jie geng), Wild Chrysanthemum flower extract (ye ju hua), Orange peel (chen pi), Dong Quai root extract (dang gui), Magnolia bark extract (xin yi hua), Xanthium fruit extract (cang er zi), Licorice root extract (gan cao).
Other Ingredients: Hypromellose (vegetable cellulose), rice bran.
Notice: As with any dietary supplement, do not take without first consulting your health care practitioner, especially if you are pregnant, nursing, or are under medical supervision for any reason. Keep out of reach of children.