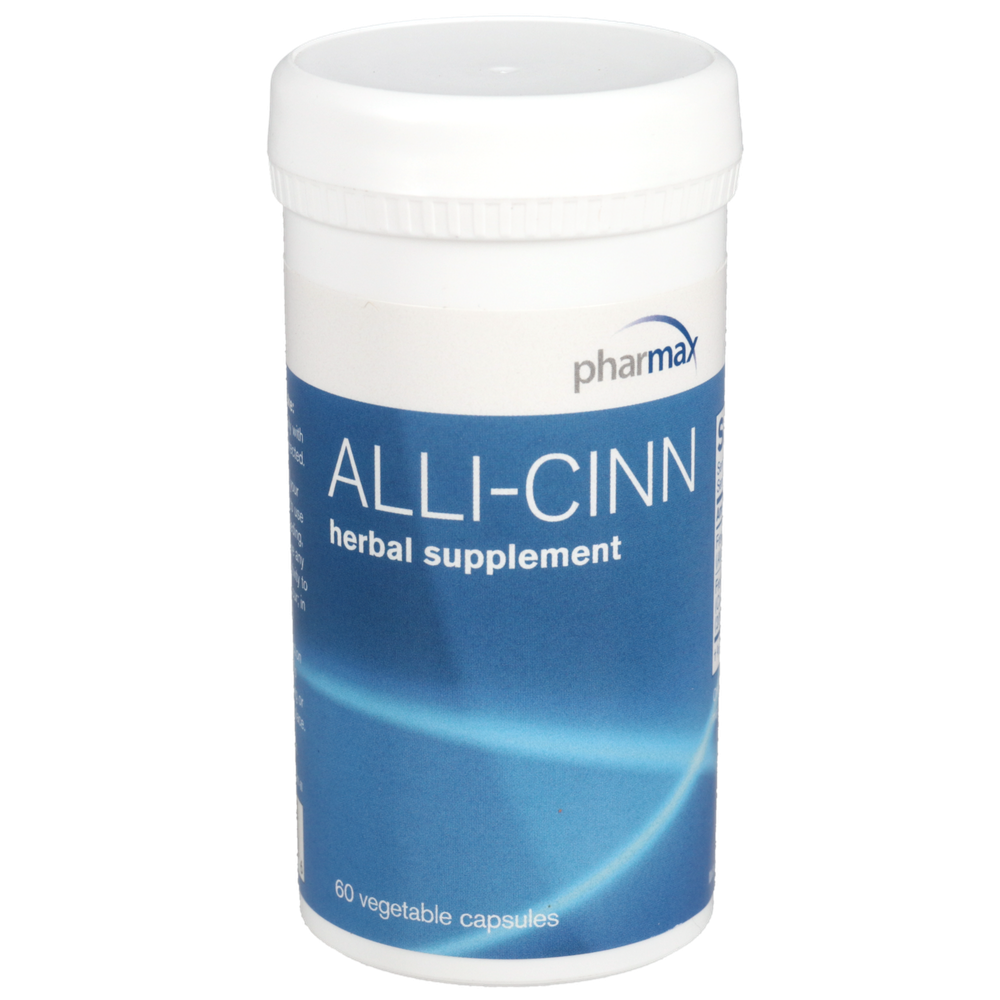 SKU: PX-PA0160
Combination of freeze-dried garlic and cinnamon oil extract
Contains ingredients traditionally used to maintain optimal cardiovascular health*
Contains ingredients traditionally used to support already healthy blood lipid levels in adults*
Provides 1000 mg of garlic clove and 80 mg of cinnamaldehyde per daily serving
Alli-Cinn is a blend of garlic and cinnamon that is traditionally used in herbal medicine to support optimal cardiovascular health. The main bioactive compound in garlic is allicin. When broken down, this sulfurcontaining compound is responsible for the characteristic odor of garlic. Recent research indicates that long-term garlic consumption may support already healthy total cholesterol levels. Garlic may also help maintain already normal lipid levels. In a randomized, placebo-controlled trial involving 150 adults, daily supplementation with 800 mg of garlic powder capsules for six weeks supported total and LDL cholesterol levels already within a healthy range.*
Adult intake: One capsule taken twice daily with meals or as professionally directed.
Serving Size: 1 Capsule
Amount Per Serving
Freeze dried garlic clove ... 500mg
(Allium sativum)
Freeze dried cinnamon bark oil extract ... 200mg
(Cinnamomum verum) (20% cinnamaldehydes)

Other Ingredients: Hypromellose, modified tapioca starch, potato maltodextrin, silica, magnesium stearate, mixed tocopherols concentrate, sunflower oil.
Risk information: If you are pregnant, consult your healthcare practitioner prior to use. Hypersensitivity to garlic has been known to occur; in which case, discontinue use.
Safety-sealed for your protection and for product freshness. Do not use if outer seal is missing or broken. Store in a cool, dry place.
Keep out of reach of children.