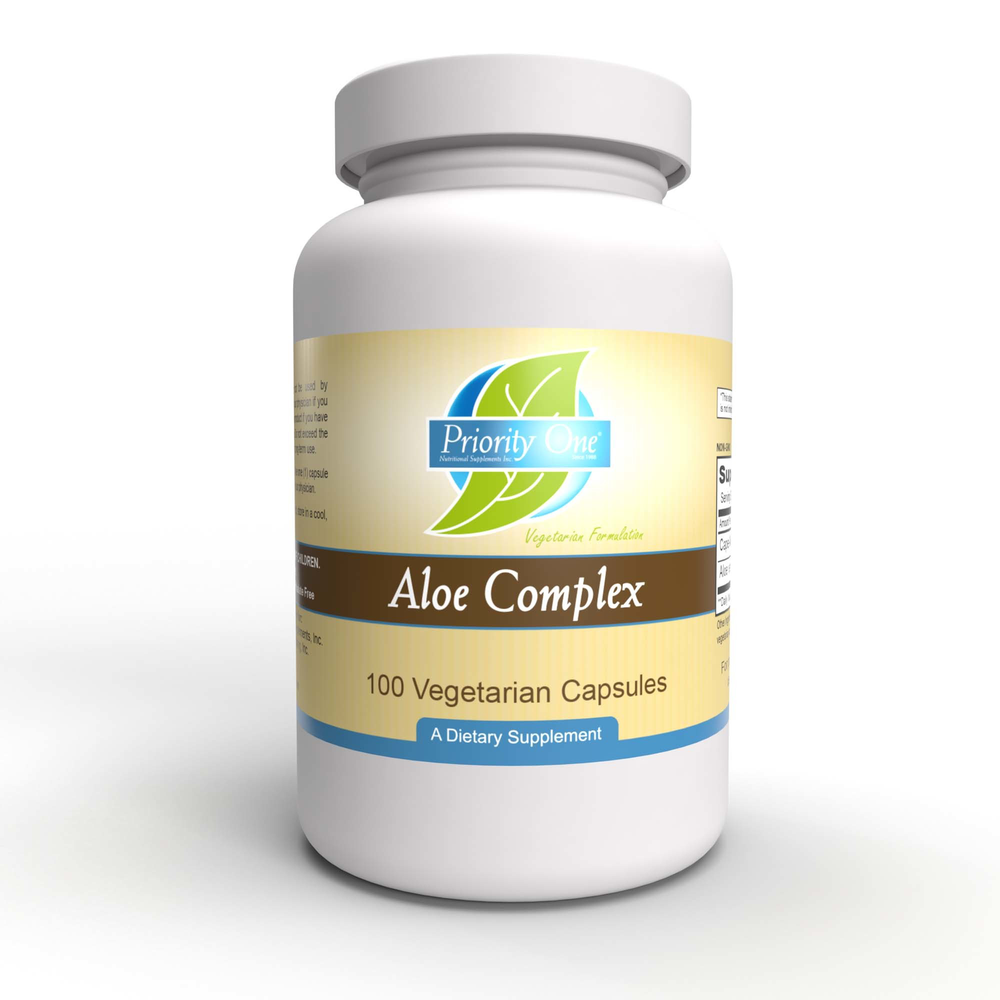 SKU: PR7-1435
Aloe Complex supplies a powerful combination of wild crafted Cape Aloe (Aloe ferox) and a 200:1 leaf gum extract of Aloe vera.* Beneficial for occasional constipation.*
Adults take one (1) capsule as needed, or as directed by your physician.
Serving Size: 1 Vegetarian Capsule
Amount Per Serving
Cape Aloe ... 430mg**
(wildcrafted leaves)
(Aloe ferox)
Aloe Vera ... 100mg**
(leaf gum)(extract 200:1)
Other Ingredients: Rice chelate, silicon dioxide, gluten free maltodextrin, vegetarian capsule (hypromellose, purified water).
This product does not contain
preservatives
Bisphenol-A (BPA)
Phthalate Free
GMOs
Warning: Aloe should not be used by pregnant women. Consult your physician if you are nursing. Do not use this product if you have abdominal pain or diarrhea. Do not exceed the recommended dose. Not for long-term use.
Keep container tightly closed, store in a cool, dry place.
Keep out of reach of children.