Super Aloe 450
Ortho Molecular Products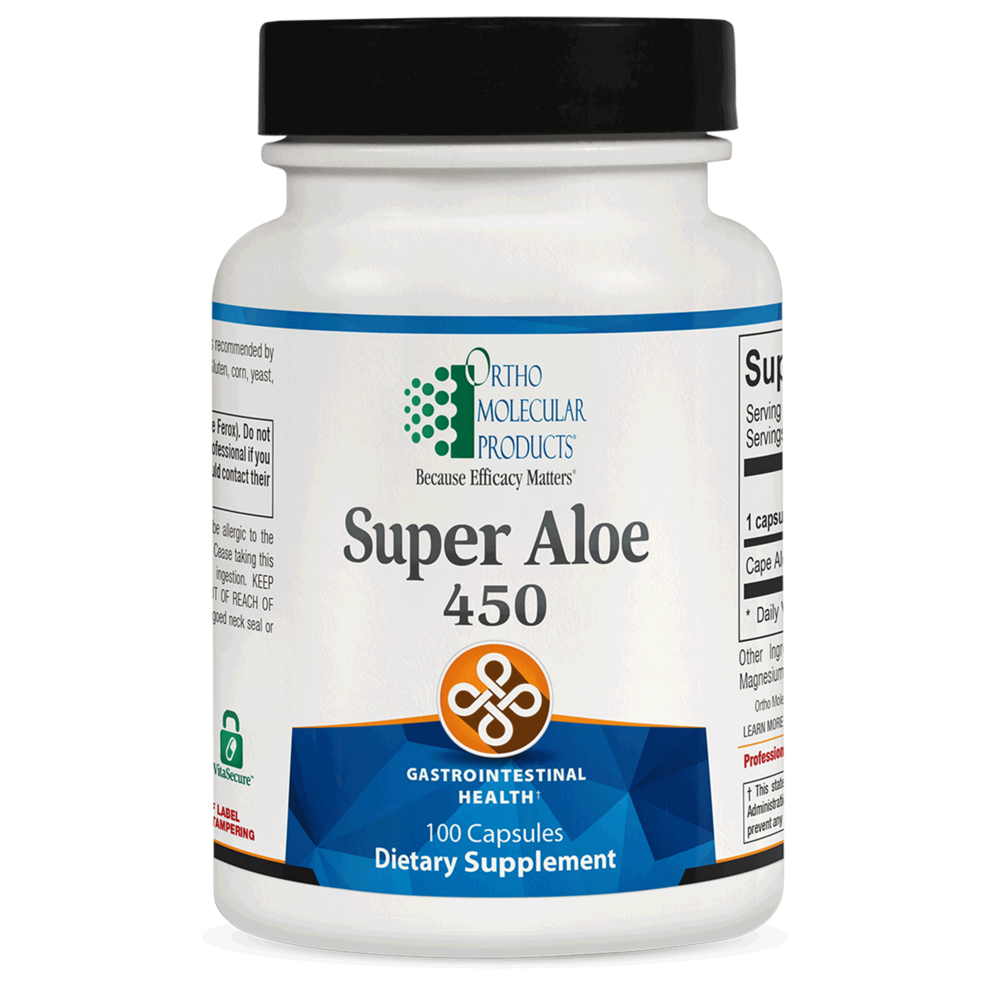 SKU: OHM-820100
Super Aloe 450
Super Aloe includes ingredients for regularity that work fast, without the artificial additives and associated cramping common in some products. Also available in convenient blister packs.
1 capsule at bedtime (allow 24 hours before redosing) or as recommended by your health care professional.
Serving Size: 1 Capsule
Amount Per ServingOther Ingredients
Natural Vegetable Capsules and Magnesium Stearate.

Does Not Contain
Gluten, corn, yeast, artificial colors and flavors
For occasional use only. This product contains Cape Aloe (Aloe Ferox). Do not use this if you develop diarrhea or abdominal pain. Consult your health professional if you have frequent diarrhea (DO NOT USE IF PREGNANT). Nursing mothers should contact their health professionals.