Aloe Vera Gels
Protocol for Life Balance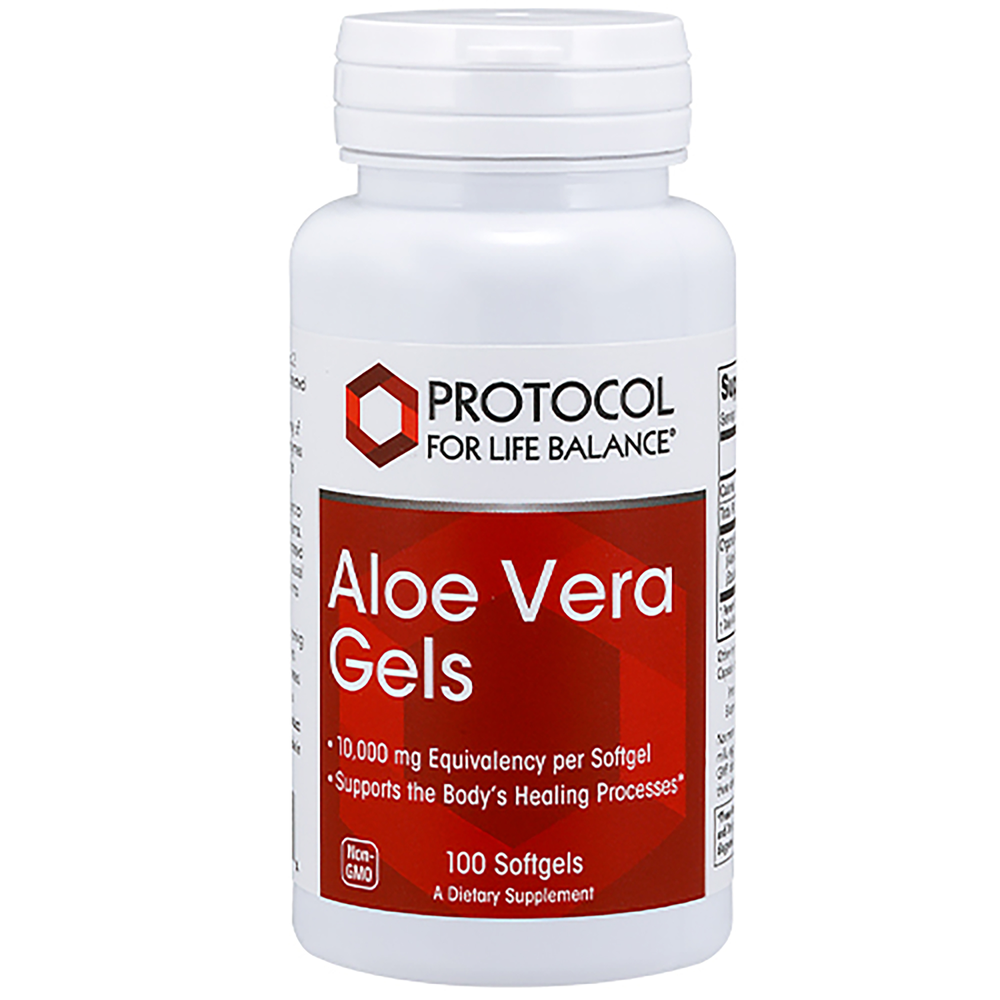 SKU: PROT-P3036
Aloe Vera contains a variety of nutrients, including vitamins, minerals, enzymes and amino acids. In particular, Aloe Vera is a source of mucopolysaccharides, also known as glycosaminoglycans (GAGs), which are thought to be its active component. Numerous scientific studies have demonstrated the ability of Aloe to support the healing process. In addition, Aloe Vera has been shown to encourage healthy digestive function.


As a dietary supplement, take 3 softgels 2 to 3 times daily, on an empty stomach, or as directed by your healthcare practitioner.
Serving Size: 3 softgels
Amount Per Serving
Calories ... 20
Calories from Fat ... 15
Total Fat ... 1.5g
Protein ... <1g
Aloe Vera Extract ... 75mg
(200:1 concentrate)
Other Ingredients: Rice Bran Oil, Softgel Capsule (gelatin, glycerin, water), Beeswax and Silica.


Contains no sugar, salt, yeast, wheat, gluten, corn, soy, milk, egg, shellfish or preservatives.**Equivalent to 1 tablespoon of pure Aloe Vera Gel (15, 000mg).
Formulated by doctors and clinical scientists exclusively for licensed healthcare practitioners.
This bottle contains an Ageless® oxygen absorbing packet to ensure freshness. Do not eat packet.
Store in a cool, dry place. Please Recycle.
CAUTIONS AND INTERACTIONS: Close monitoring of blood sugar levels is advised for patients receiving medications for controlling diabetes.