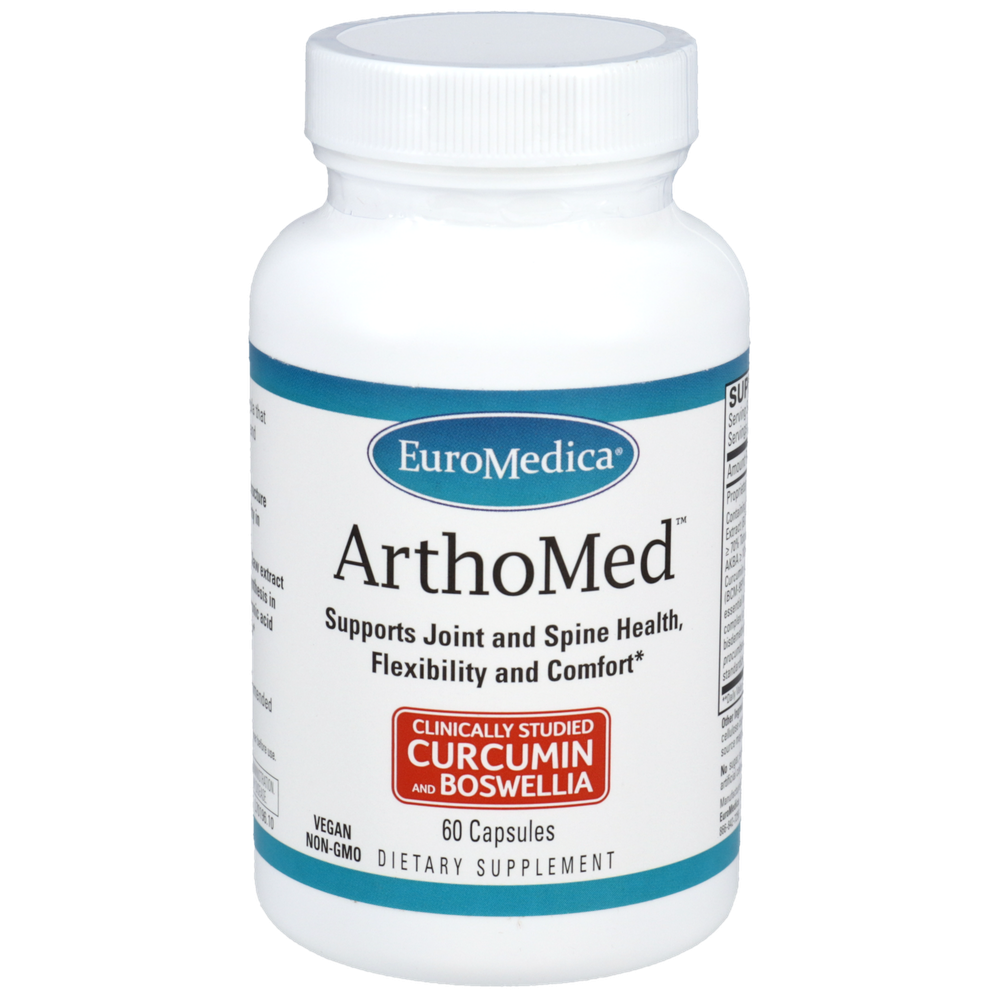 SKU: EUR866-70196
ArthoMed is a proprietary formula that effectively supports joint health and cartilage formation.* ArthoMed contains a patented, clinically studied curcumin with turmeric essential oil combined with a unique boswellia extract and devil's claw.

• Supports healthy cartilage structure*
• Optimizes comfort and mobility in articular joints and spine*
• In a scientific study, Devil's Claw extract increased hyaluronic acid synthesis in chondrocytes by 41%; hyaluronic acid is critical for joint lubrication*


Suggested Use:
Take 1-2 capsules, twice daily, or as recommended by your healthcare practitioner.

Serving Size: 2 Capsules

Amount Per Serving
Proprietary Complex ... 800 mg
Containing Boswellia (Boswellia serrata) Gum Resin Extract (BOS-10™) standardized to contain > 70% Total Organic and Boswellic Acids with AKBA > 10%, with < 5% beta-boswellic acids, Curcumin (Curcuma longa) Rhizome Extract (BCM-95®/Curcugreen™) enhanced with turmeric essential oil and standardized for curcuminoid complex (curcumin, demethoxycurcumin and bisdemethoxycurcumin), Devil's Claw (Harpagophytum procumbens, Harpagophytum procumbens, Harpagophytum zeyhen) Root Extract standardized to contain > 20% harpagosides

Other Ingredients: Hydroxypropyl methylcellulose (vegetable cellulose capsules), cellulose powder, silica, vegetable source magnesium stearate.

Does not contain: Sugar, salt, yeast, wheat, gluten, corn, soy, dairy products, artificial coloring, GMO, artificial flavoring, or artificial preservatives.
If pregnant or nursing, consult a healthcare practitioner before use.