Ascorbate C
Seroyal/Genestra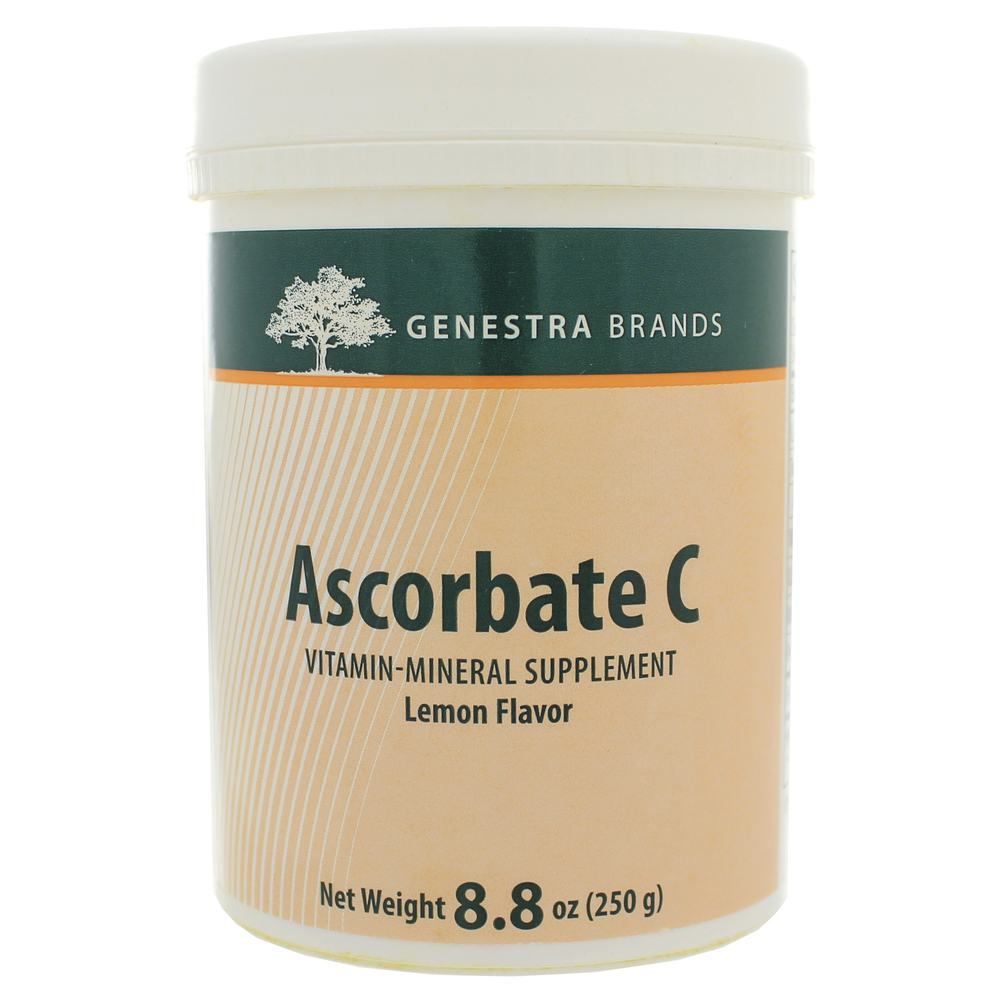 SKU: GN-01103
1000 mg of vitamin C per dose
Provides vitamin C from calcium, magnesium and potassium ascorbates
Helps in the maintenance of bones, cartilage, teeth, and gums*
Helps in connective tissue formation and participates in the body's normal wound healing process*
Helps maintain proper muscle function*
Lemon-flavored
Great taste for excellent patient compliance
Ideal for vegans
Recommended Adult Dose: Add water to one teaspoon of Ascorbate C and mix. Take once daily, a few hours before or after taking other medications, or as recommended by your healthcare practitioner.
Serving Size: 1 Teaspoon (3.7g)
Amount Per Serving
Calories ... 5
Total Carbohydrate ... 2g
Sugars ... 1g
Vitamin C ... 1000mg
(calcium/magnesium/potassium ascorbate)
Calcium ... 60mg
(calcium ascorbate)
Magnesium ... 35mg
(magnesium ascorbate)
Potassium ... 50mg
(potassium ascorbate)
Fructooligosaccharides ... 740mg
(FOS)
Other Ingredients: Fructose, lemon purée, lemon flavor
Contains no added wheat, yeast, gluten, soy, artificial coloring, dairy or animal products. Ideal for vegans.
Tamper-resistant package. Do not use if outer seal is missing or broken.
Store in a cool, dry place.