Astra Garlic
Health Concerns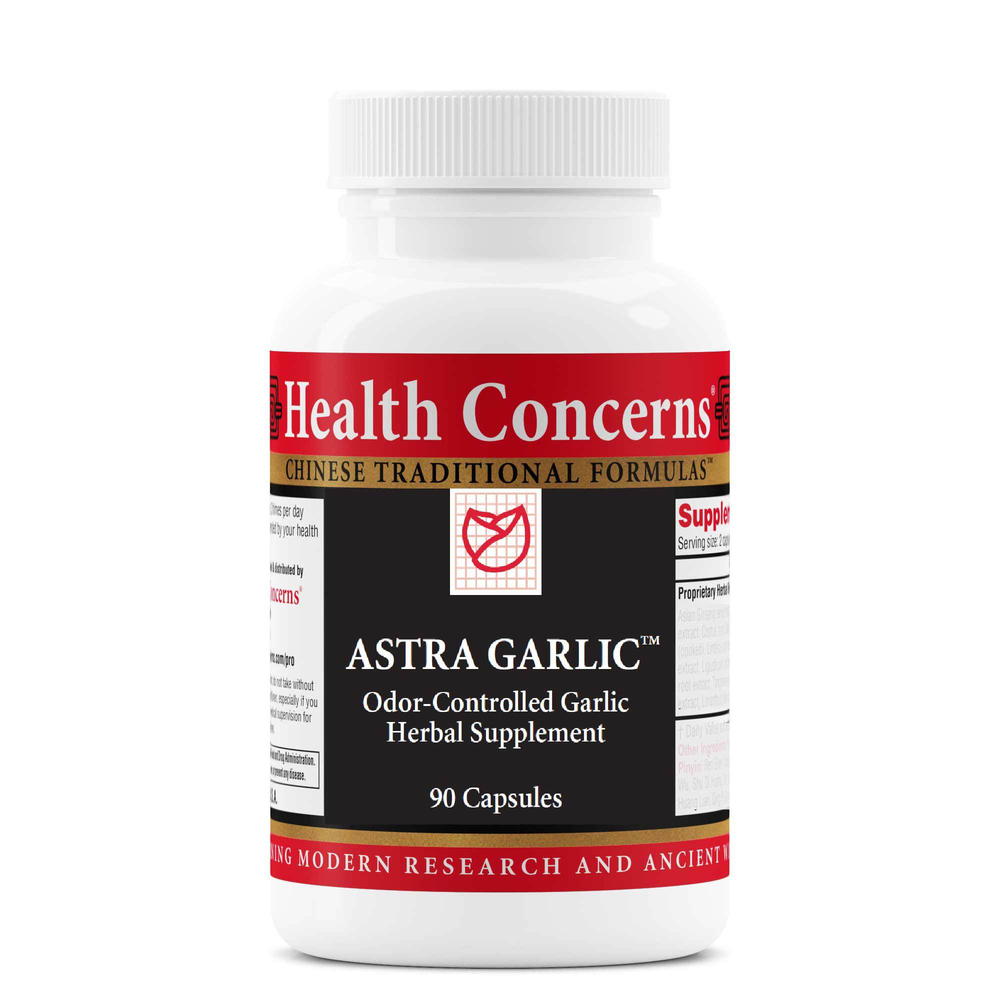 SKU: HE2-1HA675090
Astra Garlic is an odor-controlled garlic supplement that promotes general health. In addition to specially aged garlic, Astra Garlic also contains a blend of herbs that include astragalus (huang qi), fo-ti (he shou wu), and reishi (ling zhi).
Three capsules, 2 times per day between meals, or as recommended by your health care practitioner.

Serving Size: 3 capsules Amount Per Serving Prorietary Herbal Blend ... 2249 mg

Ingredients: ... Garlic bulb (aged and odor-controlled), Astragalus root extract, Fo-Ti root extract, Reishi fruiting body extract, Hawthorn berry extract, Dong Quai root extract, Salvia root extract, Bai-Zhu Atractylodes rhizome. Other Ingredients: Hypromellose (vegetable cellulose), rice bran. Pinyin: Da Suan, Huang Qi, He Shou Wu, Ling Zhi, Shan Zha, Dang Gui, Dan Shen, Bai Zhu. Does not contain: Gluten, soy, milk
As with any dietary supplement, do not take without first consulting your health care practitioner, especially if you are pregnant, nursing, or are under medical supervision for any reason. Keep out of reach of children.