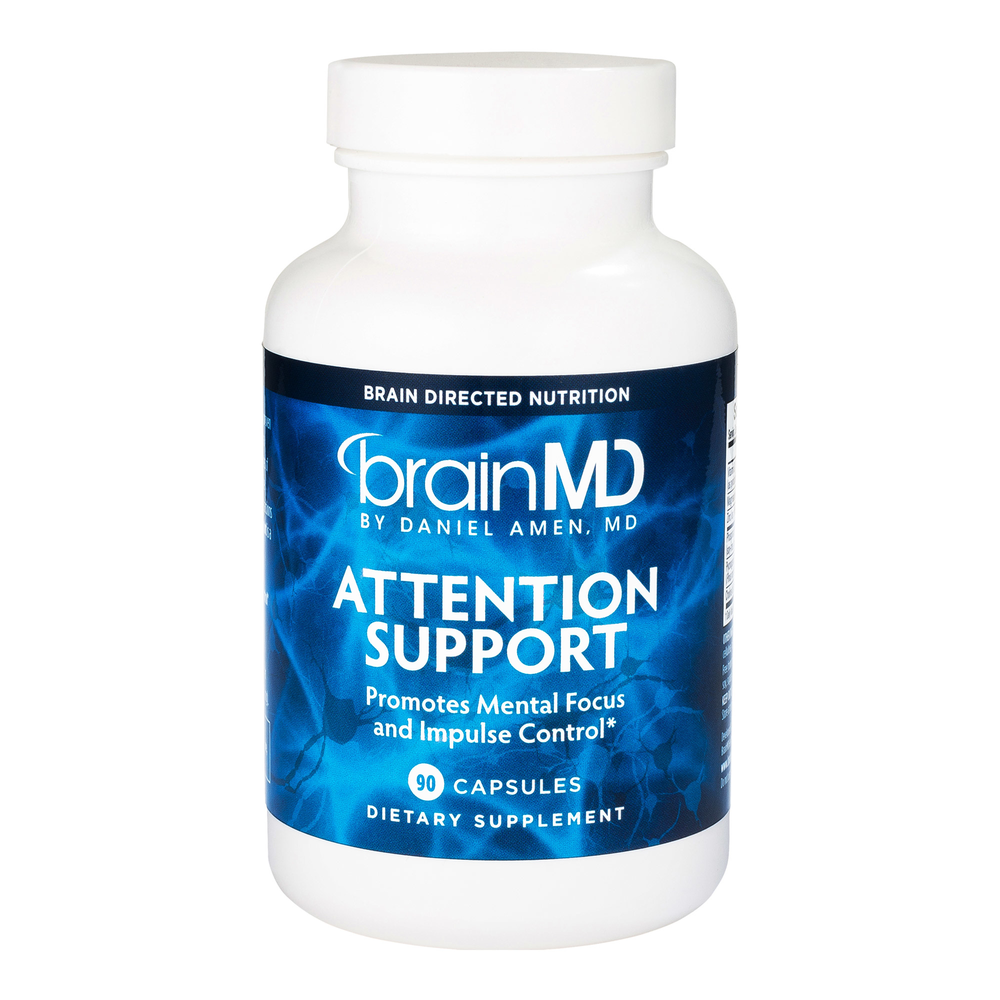 SKU: BRA626-92
Promotes Mental Focus and Impulse Control* Attention Support was developed by leading psychiatrist Daniel G. Amen, MD. Excellent source of choline. Contains 110 mg of choline per serving, which is 20% of the daily value for choline (550 mg). Supports attention, concentration, behavioral self-control* Promotes healthy memory and learning* Helps maintain calm in mind and body*

Suggested Use: Take 3 caps per day between meals. Children ages 4-18 can take 1 capsule per day per 40lbs body weight, max 3 capsules per day. Higher intakes may be beneficial, as recommended by a nutritionally informed physician.

Serving Size: 3 Capsules

Amount Per Serving
Vitamin B6 ... 30 mg
(as pyridoxine HCI and pyridoxal-5-phosphate)
Magnesium ... 100 mg
(as glycinate and malate)
Zinc ... 15 mg
(as glycinate)
Phosphatidyl Serine (PS) ... 100mg
(soy-free, from sunflower lecithin)
Pycnogenol® Maritime Pine Bark Extract ... 30mg
(Pinus maritima, bark) (min. 65% procyanidins)
Choline ... 110 mg
(as bitartrate)

Other Ingredients: Vegetable cellulose (vegetarian capsule), microcrystalline cellulose, magnesium stearate, silicon dioxide.

Free from milk/dairy, gluten, wheat, yeast, eggs, corn, or artificial colors or flavoring.

Keep out of reach of children. Store at room temperature in a dry place. Do not use if clear neck seal is broken or missing.

Use contents within 45 days after opening.