B-12 Intrinsic Factor
Progressive Labs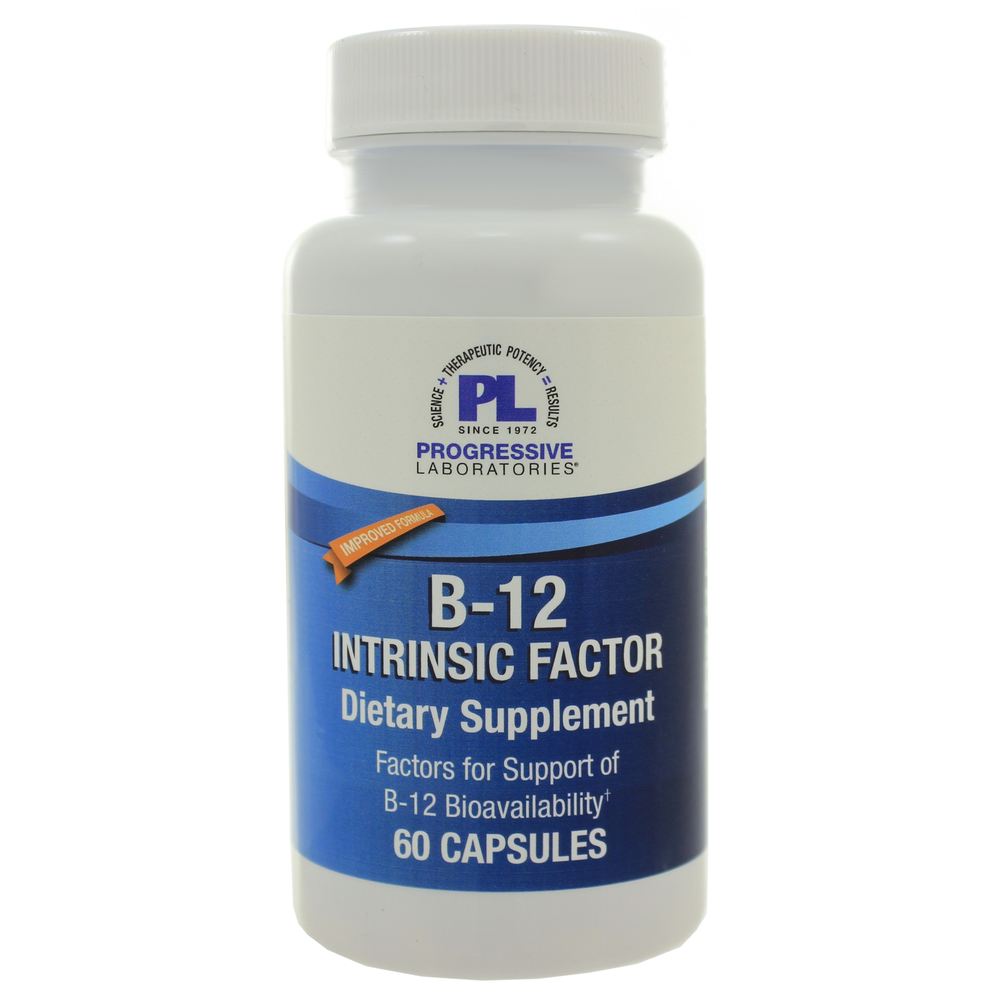 SKU: PGV-400
Intrinsic Plus provides growth and repair factors found in the gastric mucosa. It is a source of the intrinsic factor (necessary for proper absorption of Vitamin B-12) and of pepsin, a major enzyme in the initial stages of protein digestion. It also promotes the normalization of gastric secretions.
Take one capsule daily, or more, as directed by a health care professional.
Serving Size: 1 Capsule

Amount Per Serving
Folate ... 800mcg
[(6S)-5-methyltetrahydrofolic acid, glucosamine salt] Quatrefolic®
Vitamin B12 ... 500mcg
(as methylcobalamin)
Biotin ... 300mcg
Intrinsic Factor ... 20mg

Other Ingredients: gelatin (capsule), rice flour, silica, maltodextrin.