Berkeley Life Nitric Oxide Support
Berkeley Life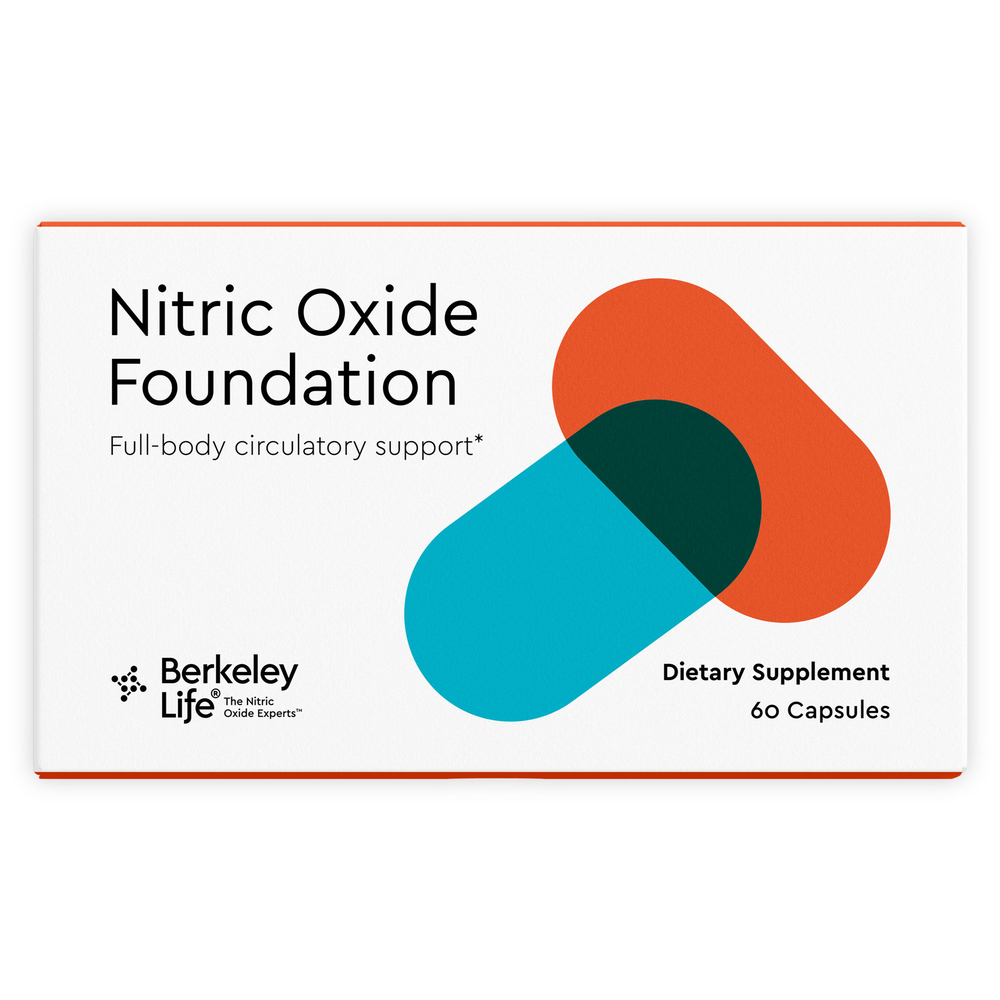 SKU: BER733-502020
Berkeley Life Professional Supplements help support Nitric Oxide levels for a healthy cardiovascular system. Our supplements deliver the bioactive nutrients found in nitrate rich, plant-based diets to enhance our bodies production of Nitric Oxide. Optimal levels of Nitric Oxide are associated with cardiovascular health and an active lifestyle.*
Take 2 capsules daily, or as recommended by your healthcare professional.



Serving Size: 2 Capsules

Amount Per Serving
Vitamin C ... 290mg
(as ascorbic acid)
Thiamin ... 90mg
(as thiamine mononitrate)
Vitamin B12 ... 200mcg
(as methylcobalamin)
Magnesium ... 75mg
(as magnesium citrate)
Potassium ... 189mg
Proprietary Blend ... 500mg
Potassium nitrate, beetroot extract (25% betaine nitrate), organic fermented beetroot powder

Other Ingredients: hypromellose, rice flour, magnesium stearate, silicon dioxide.


Does not contain: Milk, eggs, fish, shellfish, tree nuts, peanuts, wheat, soy, gluten, or gelatin.

Suitable for vegetarians and vegans.
If you are taking any medications consult your doctor or health professional before use. Not intended for use by pregnant or nursing women. You may notice you are thirsty while taking the supplements, hydrate before and after.