Betaine & Pepsin
Ortho Molecular Products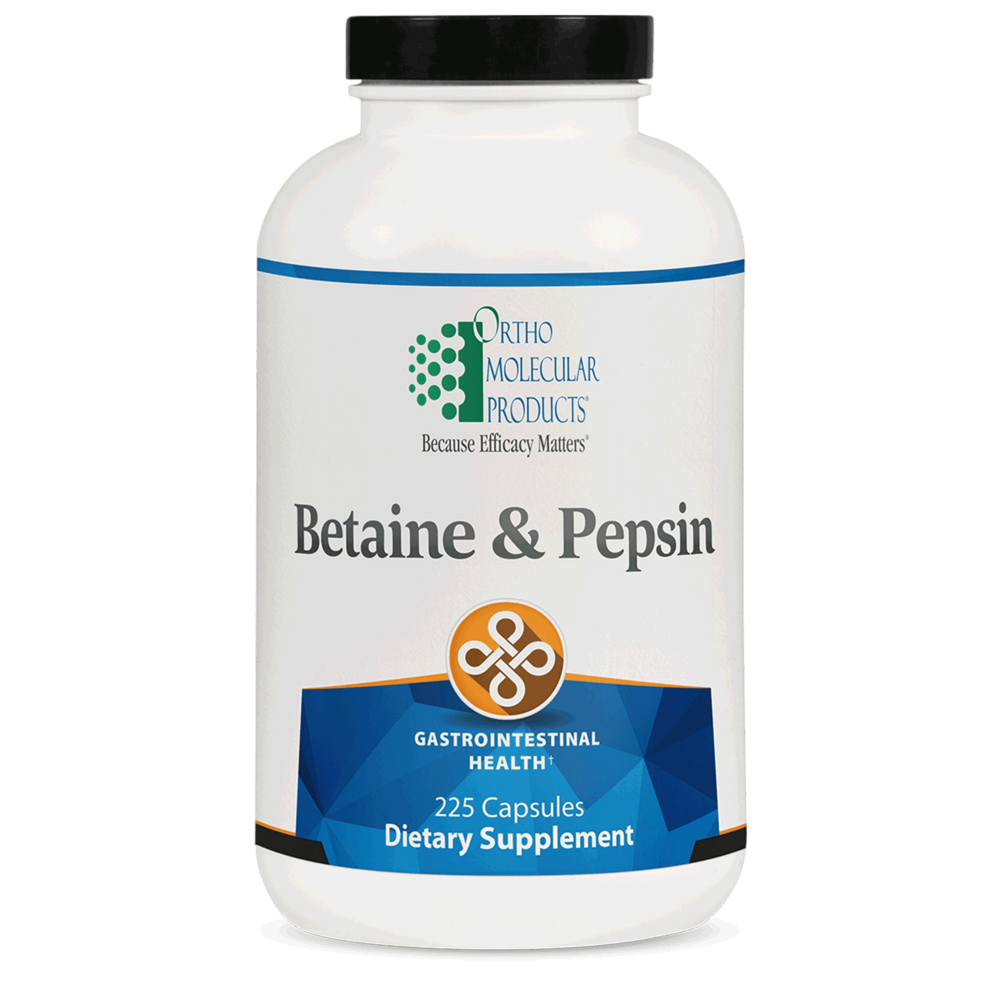 SKU: OHM-543225
Provides Hydrochloric Acid to Help Maintain Gastric pH
Promotes Healthy Digestion, Especially of Dietary Protein
Supports Overall Nutrient Absorption
Symptoms of indigestion are often mistaken for excessive gastric acid. This leads many to take acid blockers in attempt to lower stomach acid, when the true culprit is likely to be insufficient levels of hydrochloric acid (HCl). Betaine & Pepsin provides two essential components of healthy digestion: HCl and the digestive enzyme, pepsin. HCl is vital for the proper digestion of protein and the absorption of vitamins and minerals. Pepsin is one of the first enzymes to initiate protein digestion and works in synergy with HCl to provide complete protein digestive support.
Take 1-2 capsules before each meal, or as recommended by your health care professional.
Serving Size:
2 Capsules
Amount Per ServingBetaine Hydrochloride USP
... 1.04g
Pepsin 1:3,000 Powder
... 208mg
Other Ingredients:
Natural Gelatin Capsules, Microcrystalline Cellulose, Silicon Dioxide, Magnesium Stearate, and Stearic Acid.
Does not contain
gluten, corn, yeast, artificial colors and flavors.
Caution:
If you are pregnant or nursing, consult your health care professional before taking this product.