Betaine HCL(with pepsin) 750mg
Designs for Health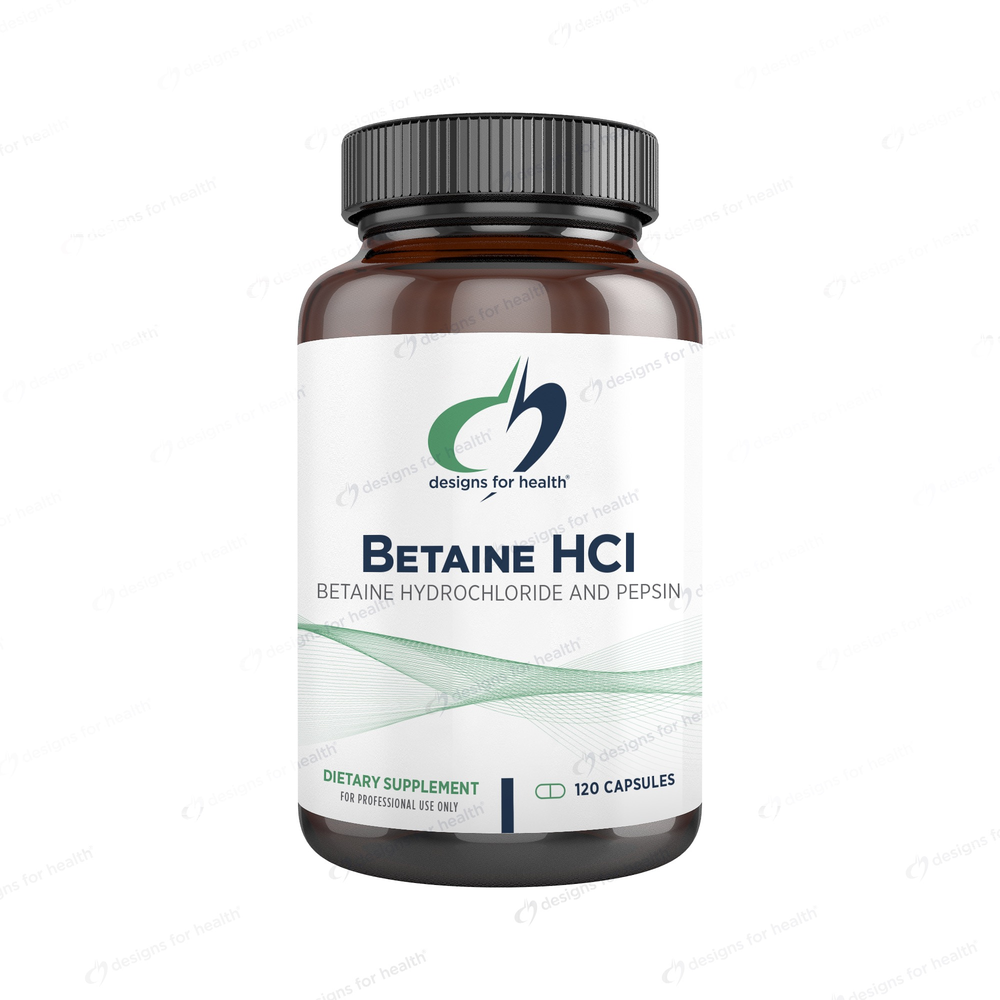 SKU: DFH-BHC120
Betaine HCl provides 750 mg betaine hydrochloride along with pepsin, a key protein digestive enzyme produced in the stomach. This product is ideal for those who are looking to support their stomach's digestive function. Taking one capsule before a meal aids digestion, especially the digestion of protein-containing foods, and helps with the assimilation of nutrients.
This product is not recommended for anyone diagnosed with any type of ulcer or gastritis, or those with an overproduction of acid.
This product was previously in a tablet form, however we have upgraded to a capsule. This ensures delivery of betaine HCl and pepsin to the stomach where they are needed to initiate digestion.
Made with non-GMO ingredients.
As a dietary supplement, take one capsule per day before a meal, or as directed by your health care practitioner.
Serving Size: One Capsule
Amount Per Serving
Betaine Hydrochloride ... 750mg
(HCl)
Pepsin ... 33mg
(500,000 FCC U)
Other Ingredients: Gelatin (capsule), vegetable stearate, silicon dioxide, microcrystalline cellulose.
WARNING
Do not take this product if you have a history of gastritis or ulcers, or if you are taking acid-reducing medications.
NOTICE
Color, size or shape may appear different between lots.
Store at room temperature. Keep out of reach of children.