Betaine HCL w/Pepsin
Metabolic Maintenance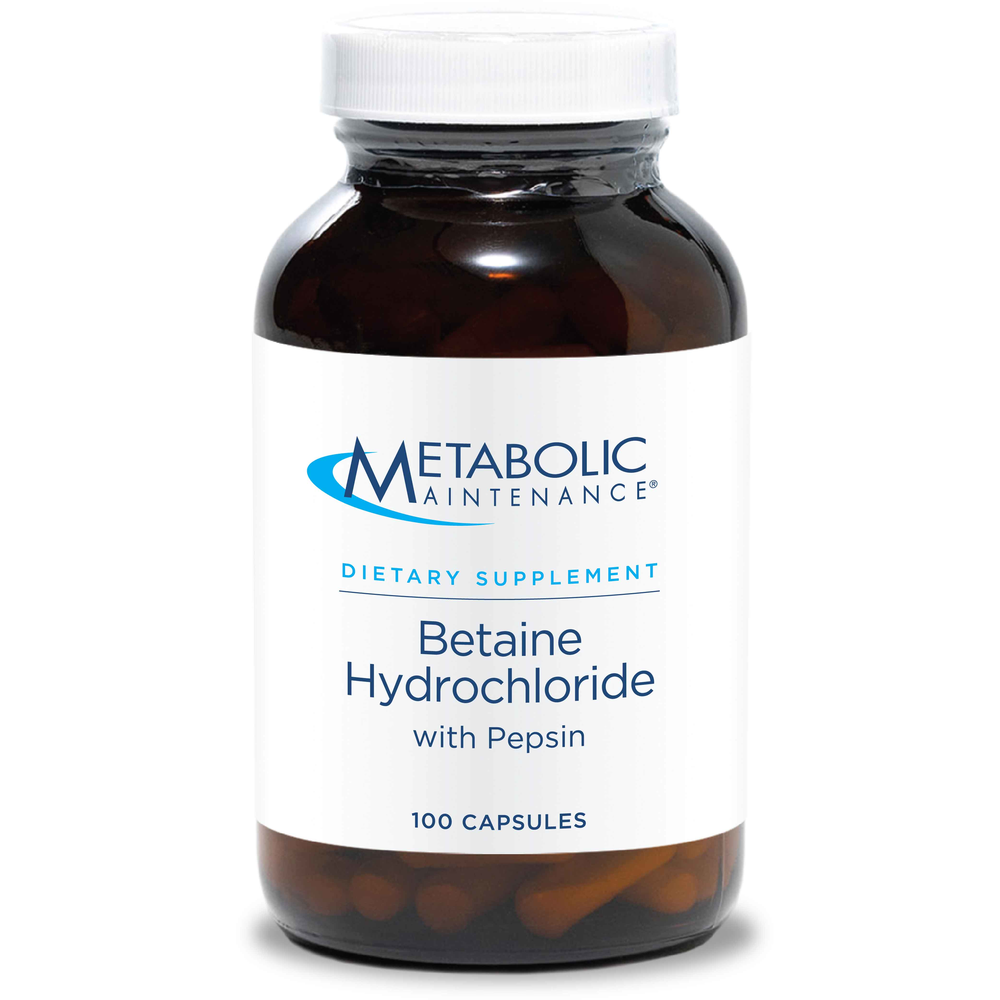 SKU: ME3-00604
Betaine Hydrochloride with Pepsin, taken with meals, may support normal protein digestion. Betaine hydrochloride should be avoided by those with hyperchlorhydria and stomach cancers. *
Optimizes stomach acidity*
Promotes proper protein breakdown*
May ease symptoms of suboptimal digestion*
One (1) capsule daily with a meal, or as directed by a healthcare professional.
Serving Size: 1 Capsule
Amount Per Serving
Betaine Hydrochloride ... 648mg*
Pepsin ... 200mg*
(1:3, 000)
Other Ingredients: vegetarian cellulose capsule, L-leucine.
This product does not contain
Keep tightly closed in a cool, dry place out of the reach of children.