Bio-Cal 1200
Biospec Nutritionals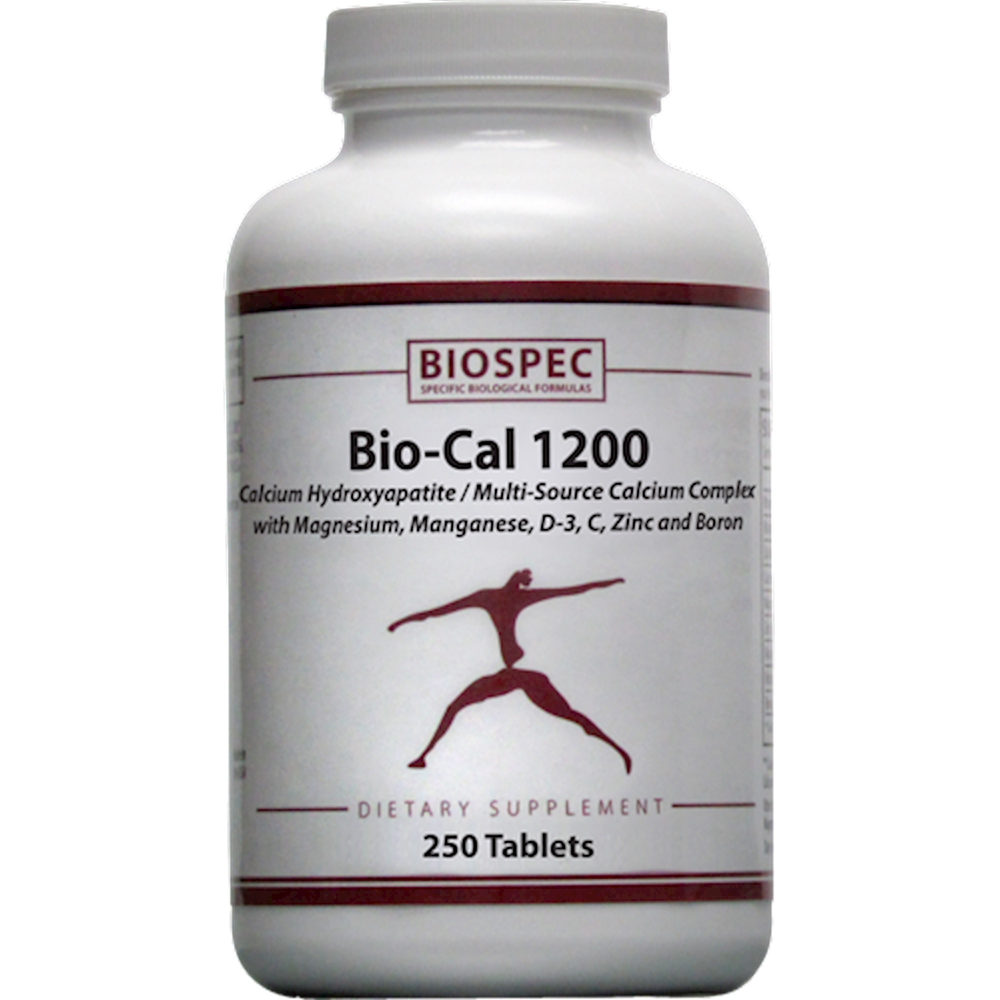 SKU: BSN-5102
Bio-Cal 1200 provides a unique combination of Calcium from 5 sources plus whole bone MCHC. High levels of Magnesium and Vitamin D-3, along with targeted minerals and Vitamin C make Bio-Cal 1200 the perfect formulation for healthy bone, collagen and joint tissue.

Supplement Facts

Serving Size: 3 tablets
Amount Per Serving:
Vitamin C (ascorbate complex) - 60 mg
Vitamin D-3 (cholecalciferol) - 1500 IU
Calcium (purified hydroxyapatite complex) - 600 mg
Calcium (five source calcium complex**) - 600 mg
Magensium (oxide / citrate) - 400 mg
Zinc (citrate) - 5 mg
Manganese (sulfate) - 5 mg


Betaine HCL - 300 mg
Boron (citrate) - 3 mg


** Calcium Citrate, Calcium Carbonate, Calcium Ascorbate, Calcium Sulfate and Calcium Gluconate

Other Ingredients

Microcrystalline Cellulose, Vegetable Stearic Acid, Vegetable Magnesium Stearate. Croscarmellose Sodium and Silica.
Dairy Free / Phosphorus Free

Directions

As a nutritional supplement for adults, 3 tablets daily or as directed by your Healthcare Professional.



It looks like there are no similar
products available