BioMaintenance™ Shelf Stable Probiotic 50 billion 12 Strains
Metabolic Maintenance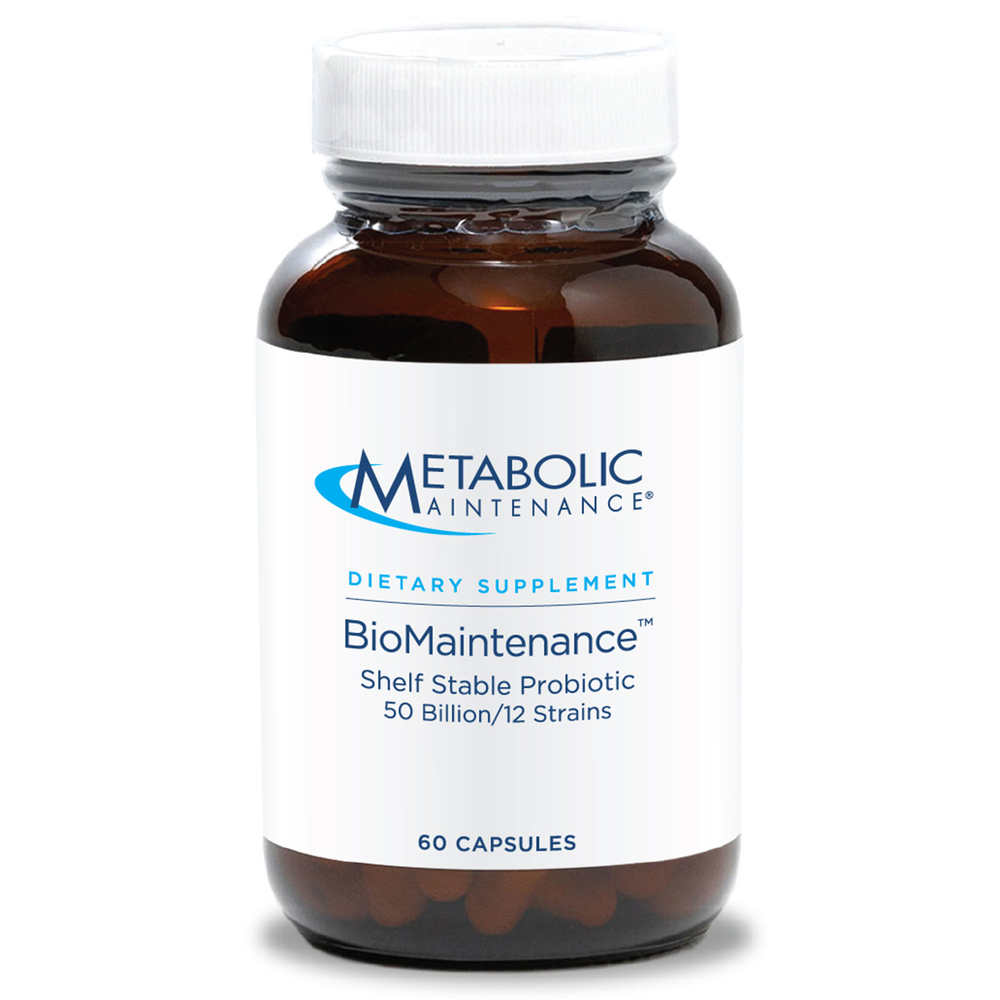 SKU: ME3-707
Our new probiotic offering provides powerful dosing and offers increased therapeutic diversity with 12 strains to rapidly replenish beneficial bacteria. Probiotics encourage bowel motility, balanced immune function and resistance to infection. These 12 strains were carefully researched and chosen for therapeutic benefit, resistance to digestion, adherence to intestinal cells and stability. Our product is formulated to have 50 billion viable CFU at the end of its two-year shelf life verified by third party testing. Unlike many probiotic supplements, BioMaintenance Shelf Stable Probiotic does not require refrigeration to maintain its potency.
Positively shifts microbial balance in the gut
Offers microbiome support during times of travel, medication use or stress
Aids in the healthy digestion of lactose
Supports a balanced immune response
One (1) capsule daily with a meal or as directed by a healthcare professional.
Serving Size:
1 Capsule
Amount Per ServingA Proprietary Probiotic Blend
... 50 billion CFU
Lactobacillus acidophilus DDS®-1*Bifidobacterium lactis UABIa-12™*Lactobacillus plantarum UALp-05™*Lactobacillus paracasei UALpc-04™*Lactobacillus casei UALc-03™*Lactobacillus brevis UALbr-02™*Lactobacillus rhamnosus UALr-18™*Bifidobacterium breve UABbr-11™*Lactobacillus salivarius UALs-07™*Bifidobacterium bifidum UABb-10™*Bifidobacterium longum UABI-14™*Lactobacillus gasseri UALg-05™*

Other Ingredients:
Rice maltodextrin, vegetable delayed release capsule (Hypromellose & Gellan gum), Organic rice fiber, Organic rice extract blend.
Keep tightly closed in a cool, dry place, out of the reach of children.