Biotin 600mcg
Life Extension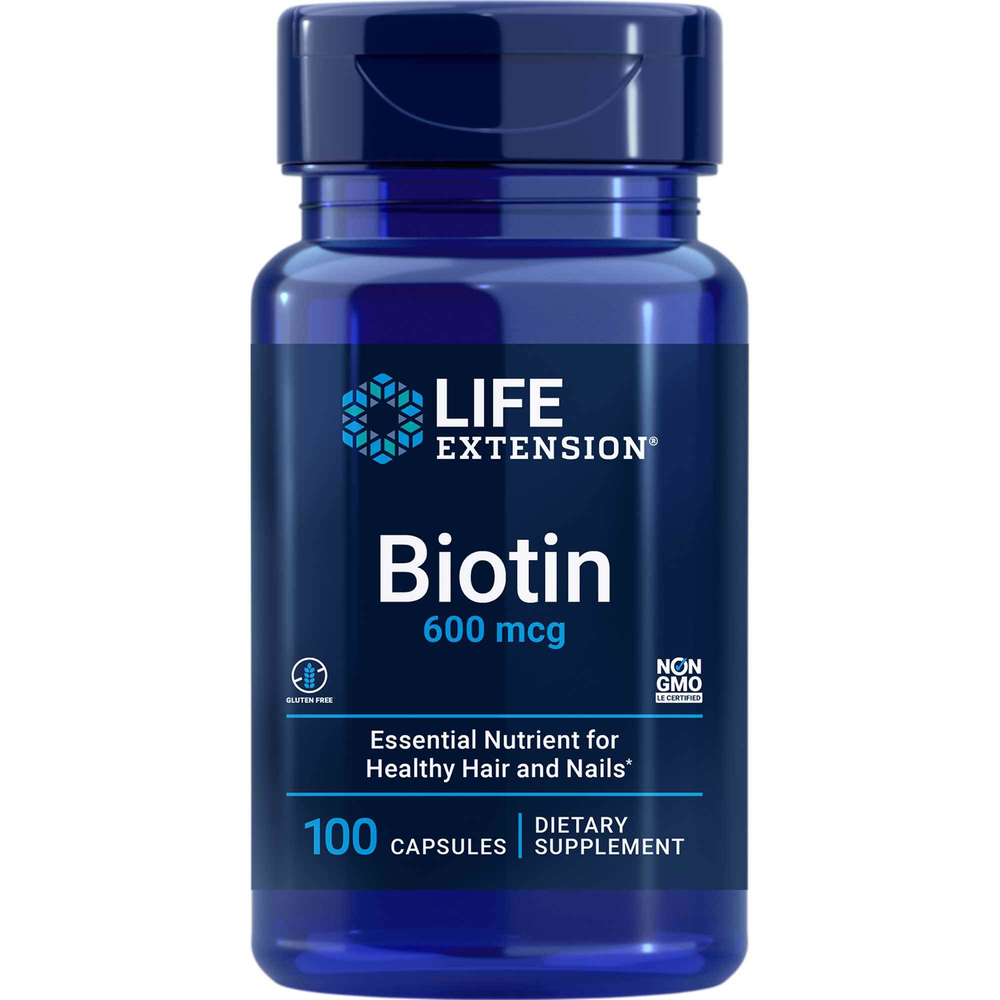 SKU: LIF-102
Biotin is an unnumbered member of the water soluble B-complex family, normally only required in minute amounts. Biotin is used as a cofactor of enzymes involved in fatty acid metabolism, gluconeogenesis, and amino acid catabolism, and is essential in maintaining metabolic homeostasis.1-4 Biotin plays an important role in metabolic functioning as a coenzyme carrier of activated carbon dioxide in the TCA cycle (also known as the Krebs cycle).3-7 In its coenzyme form, biotin synthesizes glucose from non-carbohydrate sources, and synthesizes and breaks down certain fatty acids and amino acids.4-7
References
Trends Mol Med. 2006 Jun;12(6):247-54.
Med Secoli. 2007;19(1):9-18.
Chem Biol Interact. 2006 Oct 27;163(1-2):94-112.
Mol Genet Metab. 2007 Nov;92(3):222-8.
Arch Med Res. 2002 Sep-Oct;33(5):439-47
Subcell Biochem. 2012;56:1-19.
J Nutr. 2007 Jan;137(1):25-30.
Take one (1) capsule daily with meals, or as recommended by a healthcare practitioner.
Serving Size: 1 capsule
Amount Per Serving
Biotin ... 600mcg
Other Ingredients: rice flour, gelatin, vegetable stearate.
Non-GMO
Warnings
KEEP OUT OF REACH OF CHILDREN
DO NOT EXCEED RECOMMENDED DOSE
Do not purchase if outer seal is broken or damaged.
When using nutritional supplements, please consult with your physician if you are undergoing treatment for a medical condition or if you are pregnant or lactating.