Dr. Shade's BitterX
Quicksilver Scientific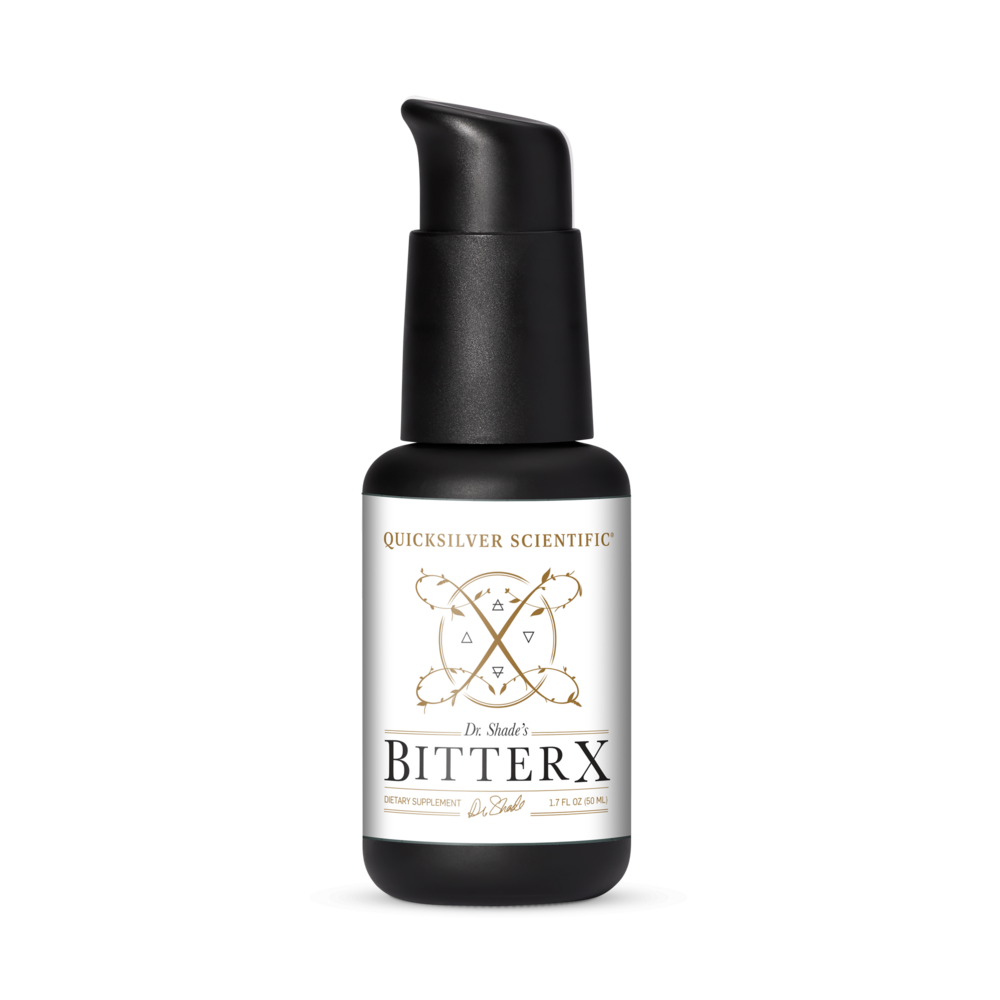 SKU: QSL-Q1042
BitterX™ is a whole body bitter tonic and potent blend of four herbs, which builds on the immensely popular Quicksilver Scientific product, Dr. Shade's Bitters No. 9. This new medley contains four digestive, liver, gallbladder, and kidney supportive botanicals. BitterX™ is a stronger bitter combination that supports the bile flow necessary for healthy detoxification.*
Supports the detoxification process through healthy bile flow*
Botanicals that support the liver, gallbladder, kidneys and urinary tract*
Can support a balanced inflammatory response*
Can provide enhanced absorption and rapid effect through liposomal form*
Take 1-2 pumps by mouth three times Powering Natural Medicine daily. Hold in mouth 30 seconds before swallowing. Repeat to desired dosage or as directed by healthcare professional. Take on empty stomach, at least 10 minutes before meals. Use within 60 days of opening.
Serving Size:
1.0 ml (2 Pumps)
Amount Per ServingPhosphatidylcholine
... 35mg
(from purified sunflower seed lecithin)
Proprietary Blend
... 410mg
Liquid extracts of Dandelion (root), Gentian (root), Solidago virgaurea (aerial parts), and Myrrh (Oleo-gum-resin), Essential oil of sweet orange
Other Ingredients:
Glycerin, Water, Ethanol, Vitamin E (as Tocofersolan and Natural Mixed Tocopherols), and Acacia Gum.
If pregnant, consult physician before use.