Dr. Shade's Bitters No.9®
Quicksilver Scientific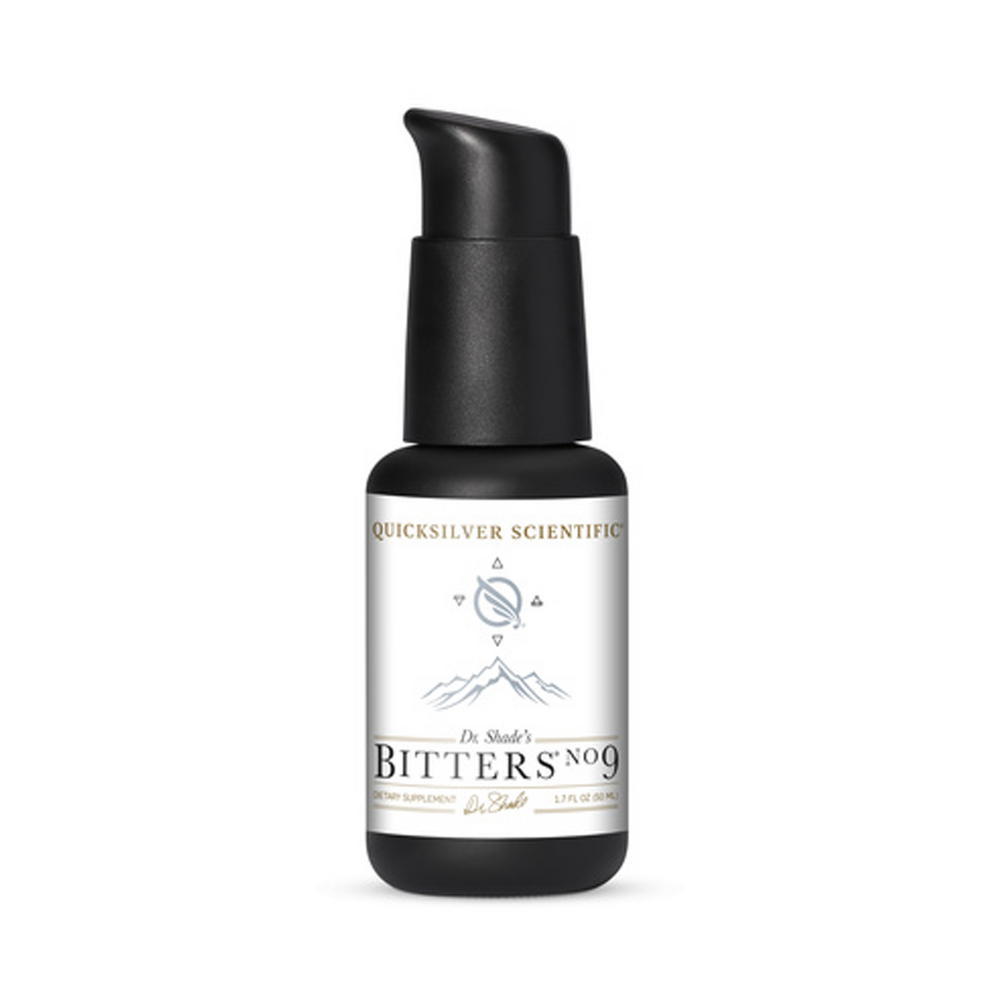 SKU: QSL-Q1014
One of our most popular products, Dr. Shade's Bitters No.9 is a proprietary blend of nine bitter herbs and essential oils, all known to activate bitter receptors and support bile flow and healthy digestion. Each of the compounds also offers benefits beyond digestion.
Supports healthy bile flow, which supports the detoxification process*
Stimulates healthy digestion*
Essential oils offer broad antimicrobial activity*
Enhanced absorption and nearly instantaneous effect through liposomal form
Use 1-2 pumps in water or into mouth three times daily. Alternatively, use 2-4 pumps in sparkling water during and after meals, and as needed for digestive comfort. Best taken on an empty stomach at least 10 minutes before meals.
Serving Size:
1.0ml (2 Pumps)
Amount Per ServingPhosphatidylcholine
... 35mg
(from purified sunflower seed lecithin)
Proprietary Blend
... 271mg
Liquid extracts of Dandelion (aerial parts), Milk Thistle (aerial parts), Gentian (root), Burdock (root), and Solidago virgaurea (aerial parts), Essential oil of sweet orange, Myrrh, Juniper and Clove.
Other Ingredients:
Glycerin, Water, Ethanol, Vitamin E (as Tocofersolan and Natural Mixed Tocopherols), and Acacia Gum.