Black Walnut Combination #1
Seroyal/Genestra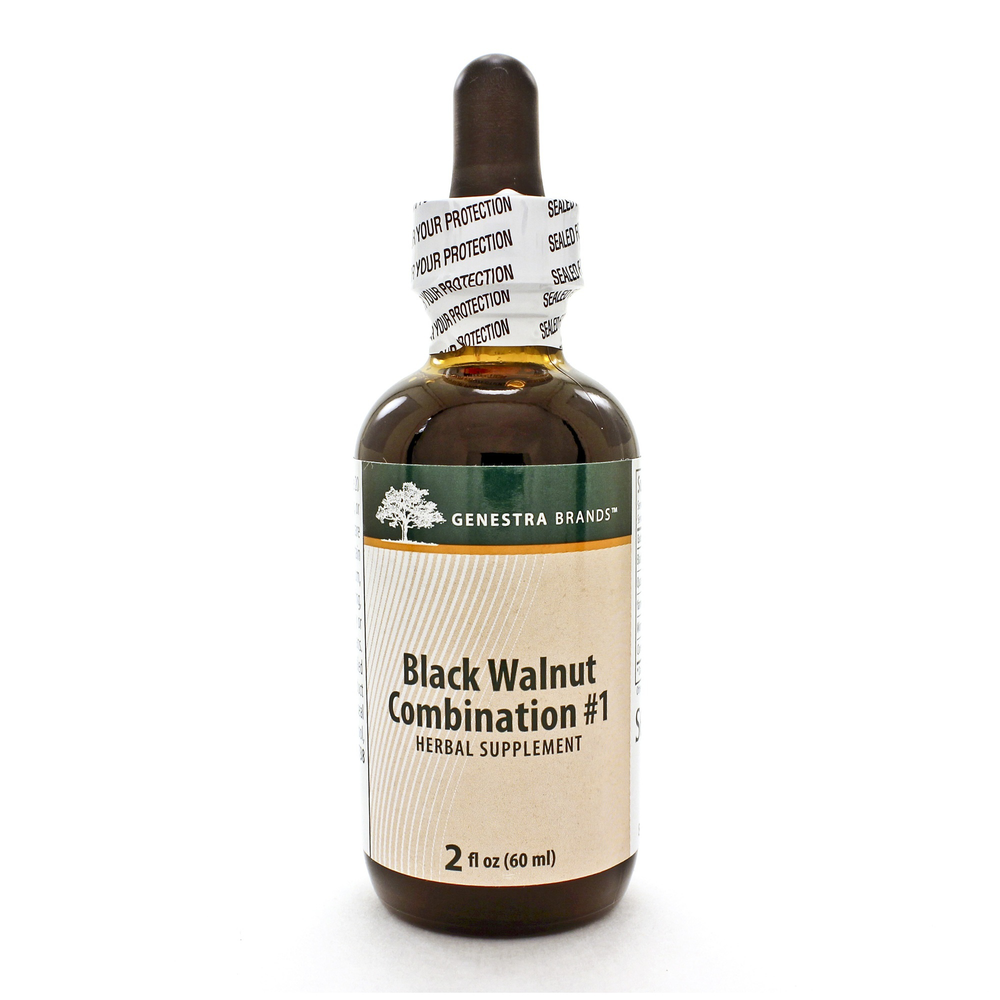 SKU: GN-11738
Complex botanical formulation
Traditionally used in Herbal Medicine to help promote digestion and digestive comfort*
Ideal for vegans
Take 30 drops four times daily with meals or as recommended by your healthcare practitioner.
Serving Size:
30 Drops (1.5ml)
Amount Per ServingBlack Walnut Leaf Extract
... 0.450ml
(1:10)(Juglans nigra)45mg Dried Equivalent
Quassia Wood Extract
... 0.375ml
(1:10)(Quassia amara) 37.5mg Dried Equivalent
Yarrow Whole Herb Extract
... 0.300ml
(1:10)(Achillea millefolium)30.0mg Dried Equivalent
Wormwood Flower and Aerial Parts Extract
... 0.225ml
(1:10)(Artemisia absinthium)22.5mg Dried Equivalent
Clove Bud Extract
... 0.150ml
(1:10)(Syzygium aromaticum)15.0mg Dried Equivalent
Other Ingredients:
Purified water, ethanol (grain)
Safety sealed for your protection and for product freshness. Do not use if outer seal is missing or broken.