Wormwood/Black Walnut Supreme
Gaia Herbs/Professional Solutions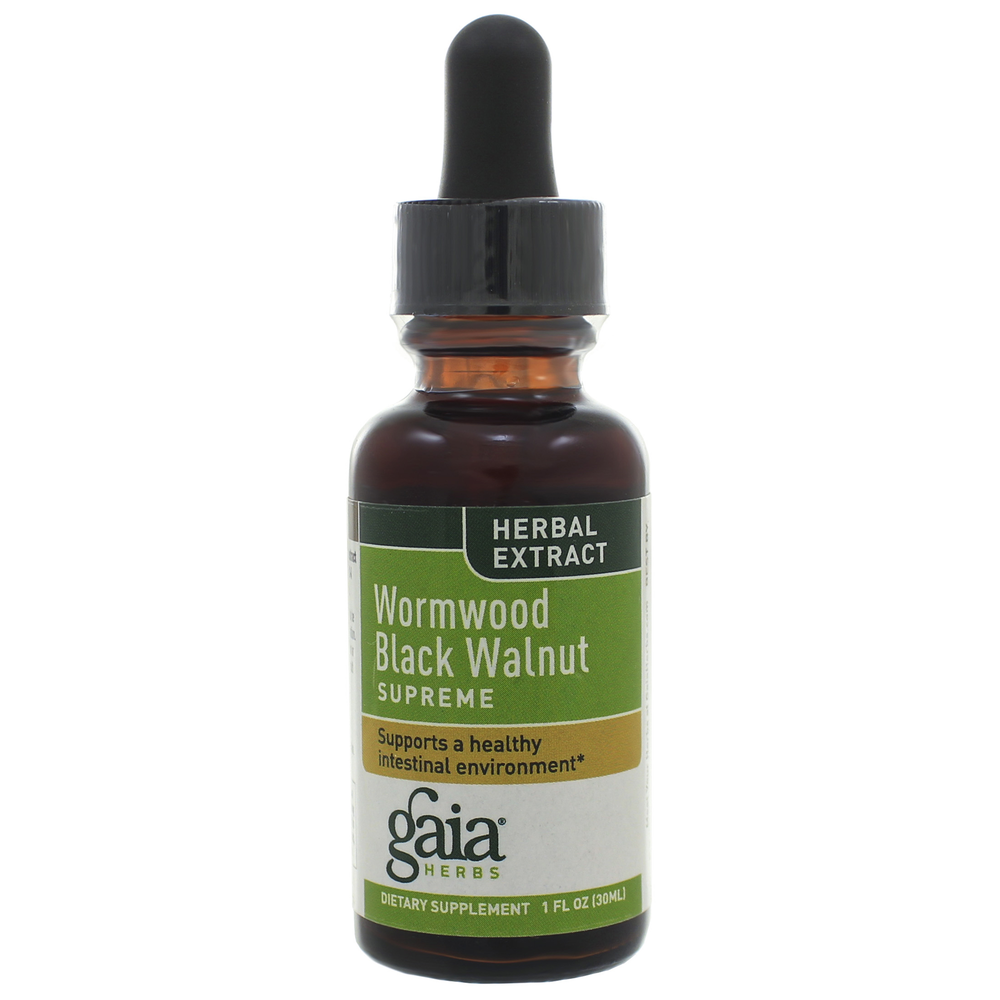 SKU: GAI-90800001
-Supports Healthy Intestinal Environment
-Supports the GI Tract and Promotes Healthy Intestinal Flora
-Contains Fresh Black Walnut Hulls
Take 15-30 drops of extract in a small amount of water 3-4 times daily between meals.
Serving Size: 15 drops
Amount Per Serving:
Proprietary Blend Extract From:
Sweet Wormwood herb (Artemisia annua),
Black Walnut fresh green hulls (Juglans Nigra),
Pomegranate freeze-dried arils (Punica
granatum), Coptis root (Coptis chinensis),
Wormwood herb (Artemisia absinthium),
Clove buds (Syzygium aromaticum),
Gentian root (Gentiana lutea), Ginger
rhizome (Zingiber officinale),
53-63% Pure Grain Alcohol USP, and water
Average Herb Strength Ratio: 1:2
Shake well before using. Not to be used during pregnancy or lactation. If you have a medical condition or take pharmaceutical drugs, please consult with your doctor before use. Keep away from children. Use only as directed on label. Safety sealed for your protection.