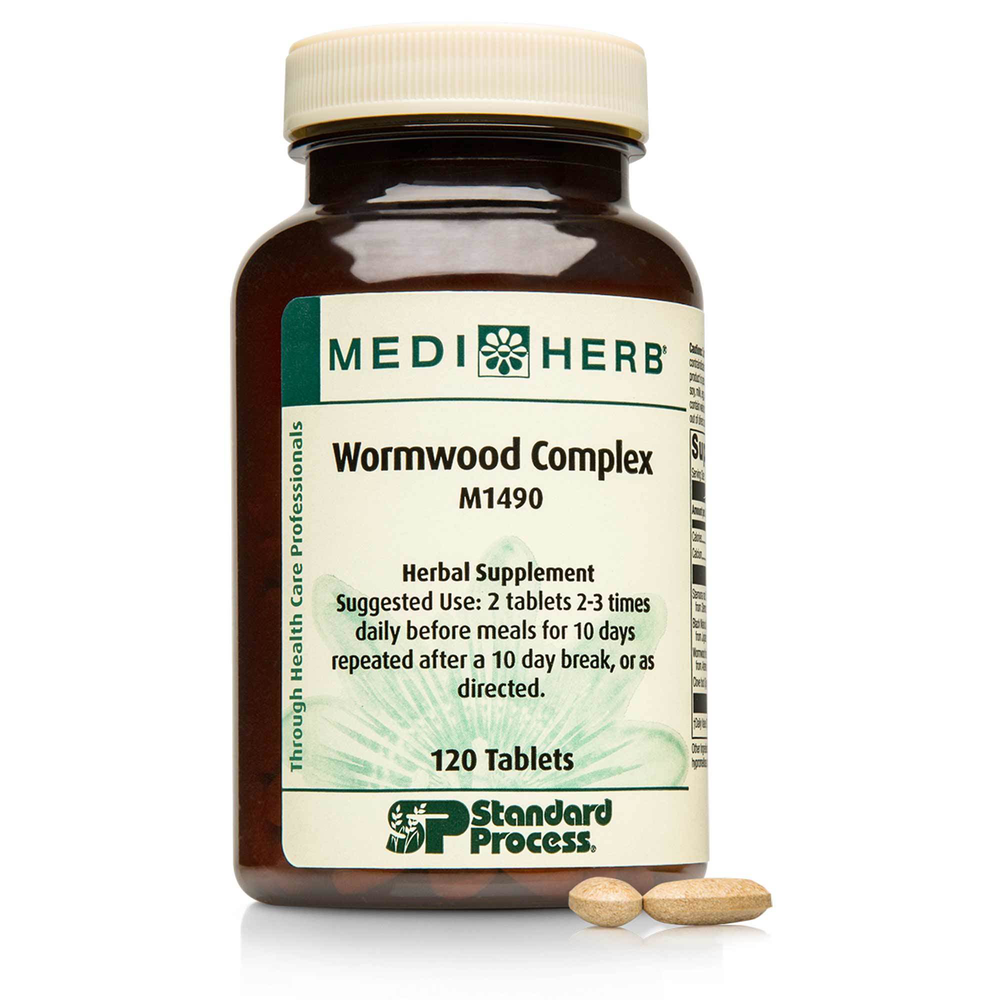 SKU: MDH-M1490
Wormwood Complex contains Stemona, Wormwood, Black Walnut Hulls and Clove which work to support a healthy intestinal environment. These herbs have been traditionally used in herbal preparations to:
Promote healthy intestinal motility
Stimulate digestion
Help relieve temporary, mild digestive discomfort
Encourage a healthy intestinal environment*
Take 2 tablets 2 - 3 times daily before meals for 10 days repeated after a 10 day break, or as directed.
Serving Size:
1 Tablet
Amount Per ServingCalories
... 2
Calcium
... 20mg
Stemona root 5:1 extract
... 200mg
from Stemona sessilifolia root 1.0 g
Black Walnut hull 4:1 extract
... 25mg
from Juglans nigra hull 100 mg
Wormwood herb 4:1 extract
... 25mg
from Artemisia absinthium herb 100 mg
Clove bud essential oil
... 20mg
(Syzygium aromaticum)
Other Ingredients:
Cellulose, calcium phosphate, sodium starch glycollate, silica, hypromellose, magnesium stearate and maltodextrin.
Caution:
Contraindicated in pregnancy and lactation.