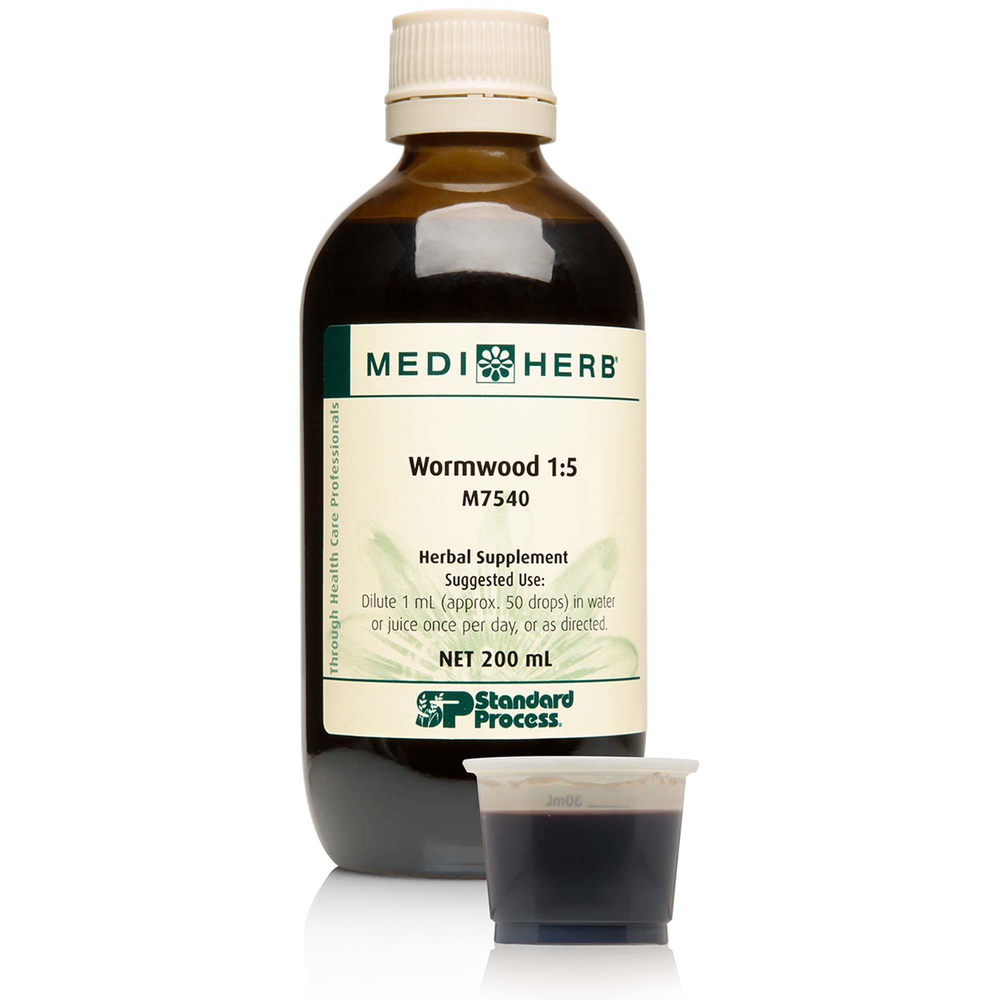 SKU: MDH-M7540
Wormwood 1:5 contains Wormwood herb traditionally used to support a healthy intestinal environment. Wormwood has been traditionally used in herbal preparations to:
Stimulate gastric juice output and appetite
Support healthy digestive function and intestinal environment
Relieve temporary mild digestive discomfort, including flatulence and bloating*
Dilute 1 mL (approx. 50 drops) in water or juice once per day, or as directed.
Serving Size:
1 mL
Amount Per ServingCalories
... 5
Wormwood herb 1:5 extract
... 1mL
from Artemisia absinthium herb 200 mg
Other Ingredients:
Purified water and 45% alcohol.
Caution:
Contraindicated in pregnancy and lactation.