Bladder Manager™
EuroMedica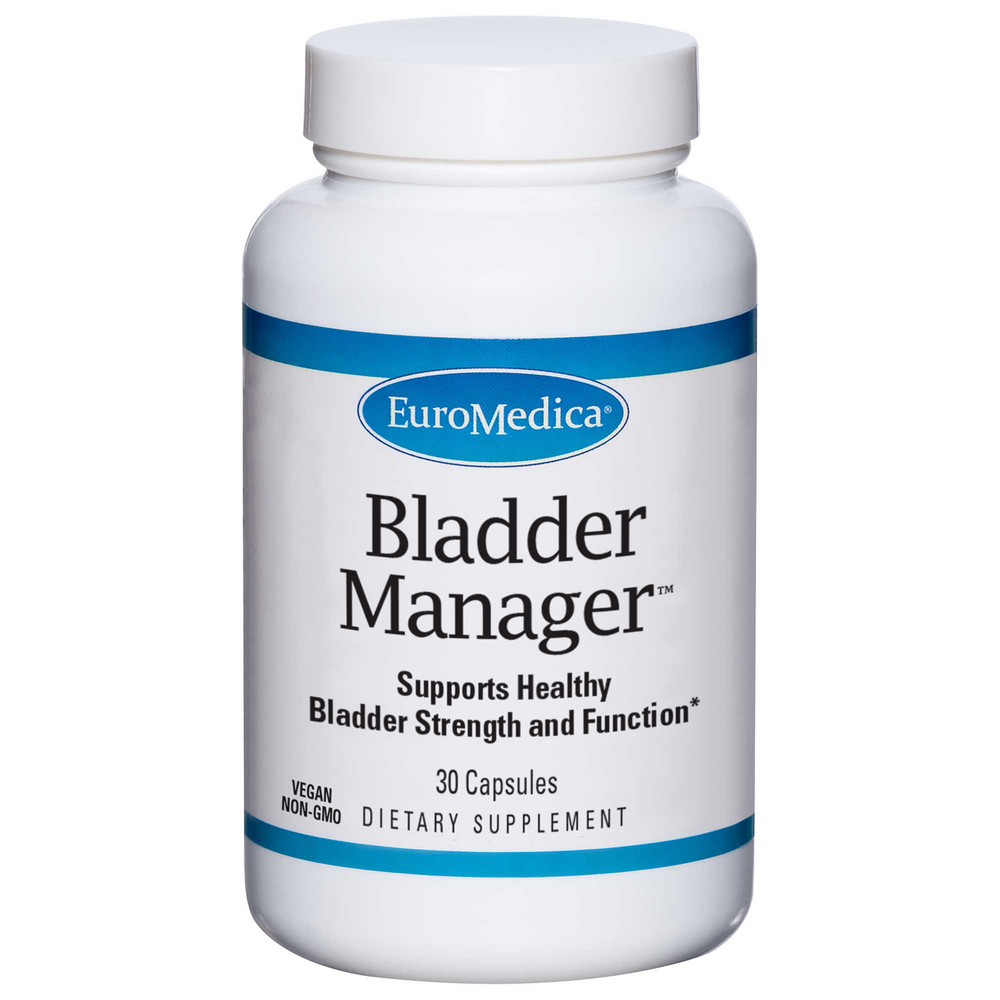 SKU: EUR866-90813
Bladder Manager features key compounds that support the muscle tissue and enervation of the bladder. It is ideal for both men and women, because it is non-hormonal and specific to bladder function.* Other herbs, like Saw Palmetto, support the prostate, which indirectly impacts bladder health. However, SagaPro® has replaced Saw Palmetto as the #1 bladder product in Iceland.*
When starting to use Bladder Manager, it's recommended to take 1 tablet twice daily for the first two or three days, or as recommended by your healthcare practitioner.

Serving Size: 1 Tablet

Amount Per Serving
Angelica Leaf Extract ... 100 mg
(Angelica archangelica)(aqueous extraction)

Other Ingredients: rice powder, hydroxypropyl methylcellulose, silica, vegetable source magnesium stearate.

Does not contain: Sugar, salt, yeast, wheat, gluten, corn, soy, dairy products, artificial coloring, artificial flavoring, artificial preservatives or GMO.

Manufactured by a cGMP compliant facility exclusive for EuroMedica.

SagaPro® Angelica is a product of Iceland
If pregnant or nursing, consult a healthcare practitioner before using.