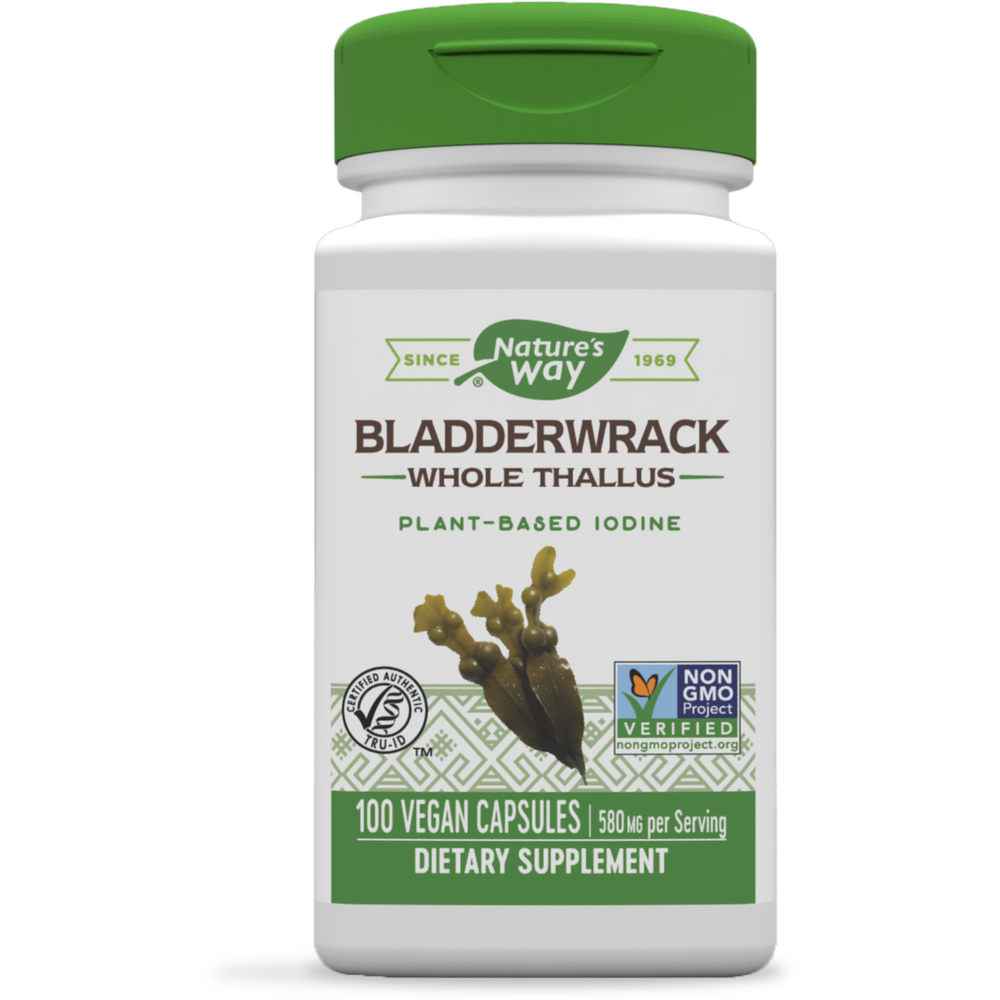 SKU: NW-15380
Bladderwrack is a natural source of minerals and is guaranteed to contain
0.04% iodine.
Bladderwrack is found off the shorelines of most northern seas.
Take 1 capsule daily, preferably with food.
Serving Size: 1 Vcap

Amount Per Serving:
Iron ... 340mcg
Iodine ... 232mcg
Sodium ... 10mg
Bladderwrack ...580mg
(whole thallus)
Other Ingredients: Plant-derived capsule
Keep cool to protect potency.
This product should not be taken by persons with known hypersensitivity to
iodine or hyperthyroidism.
Consult a healthcare professional before using if you are pregnant, nursing
or taking a prescribed iodine medication.
Do not exceed recommended dose.
This information is for information purposes only and is not intended as a
substitute for advice from a physician or other health care professional or
any information contained in product labeling. You should consult a healthcare
professional before starting any diet, supplement or exercise program, before
taking any medication, or if you have or suspect you might have a health
problem.
*This statement has not been evaluated by the Food and Drug Administration. This product is not intended to diagnose, treat, cure or prevent any disease.