Buffered Vitamin C 1000mg
Metabolic Maintenance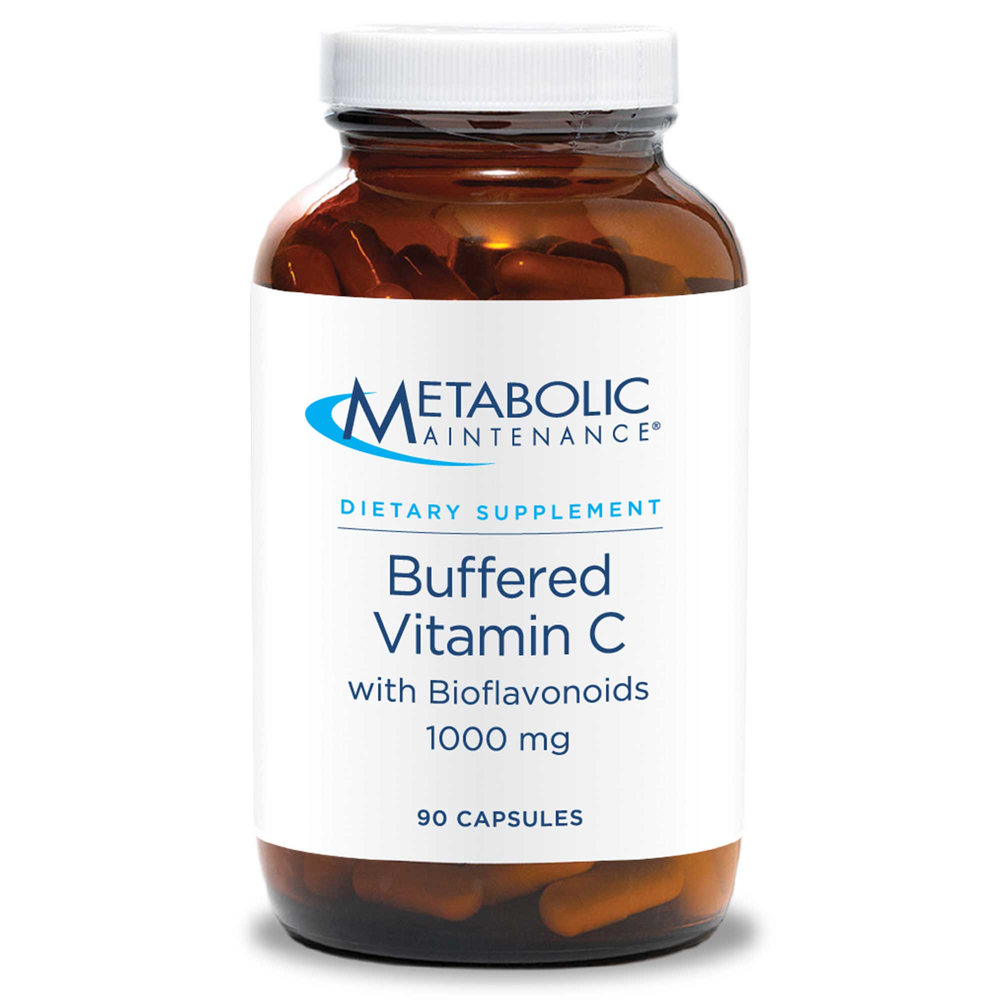 SKU: ME3-00232
A powerful antioxidant, vitamin C is a water-soluble vitamin necessary to form collagen in bones, cartilage, muscle and blood vessels. It also aids in the absorption of iron. For patients who want to supplement their diet with additional vitamin C, our buffered formulas combines potassium/ magnesium ascorbate with lemon bioflavonoids including hesperidin and rutin. Buffered vitamin C has a pH of 4.4.


Nourishes tissue growth and repair
Supports adrenal and immune function*
Powerful antioxidant
Suggested Use:
One (1) capsule daily with a meal, or as directed by a healthcare professional.
Each size 000 vegetarian cellulose capsule contains:
Amount Per Capsule
Vitamin C ... 1000mg
(as Ascorbic Acid, Calcium Ascorbate, Sodium Ascorbate, and Ascorbyl Palmitate)
Calcium ... 24mg
(as Calcium Ascorbate)
Sodium ... 25mg
(as Sodium Ascorbate)
Citrus Bioflavonoids ... 150mg*
(Standardized to 25% bioflavonoids)
Other Ingredients: Vegetarian cellulose capsule.


This product is Egg Free, Gluten Free, Nut Free and Dairy Free.
Precautions: Pregnant or lactating women and individuals taking prescription medications should consult with a healthcare professional before taking any supplement.

Keep tightly closed in a cool, dry place out of the reach of children.