Buffered Vitamin C 500mg
Metabolic Maintenance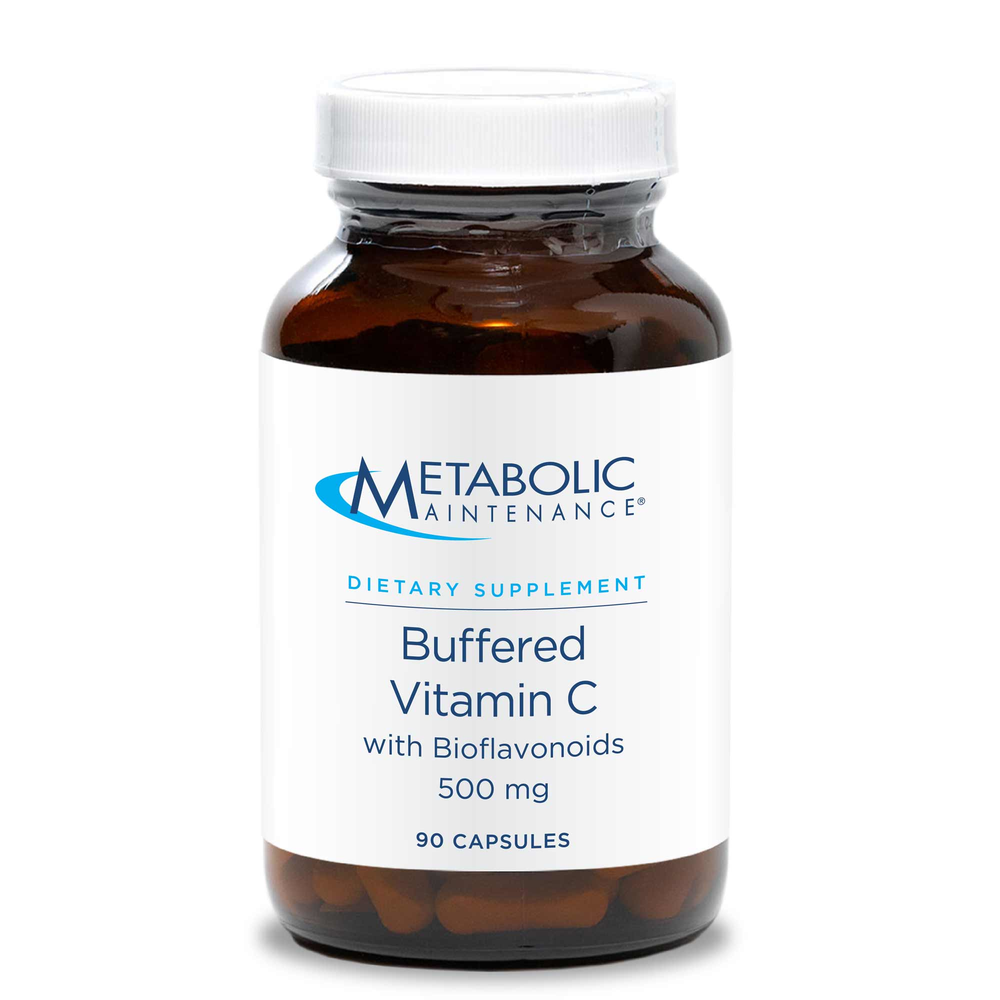 SKU: ME3-00230
A powerful antioxidant, vitamin C is a water-soluble vitamin necessary to form collagen in bones, cartilage, muscle and blood vessels. It also aids in the absorption of iron. We use only USP-quality (99.5% or higher purity) vitamin C, with a pH equal to 2.4. For patients who want to supplement their diet with additional vitamin C, our buffered formulas combine low-acidity potassium/ magnesium ascorbate with citrus bioflavonoids
Nourishes tissue growth and repair
Supports adrenal and immune function*
Powerful antioxidant
Gentler on sensitive stomachs
Suggested Use:

Take one (1) capsule daily with a meal, or as directed by a healthcare professional.
Serving Size:
1 Capsule
Amount Per ServingVitamin C
... 500mg
(as Ascorbic Acid, Calcium Ascorbate, Sodium Ascorbate and Ascorbyl Palmitate

Calcium
... 12mg
(as Calcium Ascorbate)

Sodium
... 15mg
(as Sodium Ascorbate)
Citrus Bioflavonoids
... 75mg
(Standardized to 25% bioflavonoids)
Other Ingredients:
Vegetarian cellulose capsule.
This product is Egg Free, Gluten Free, Free of Nuts and Dairy Free.
Warning: Keep tightly closed in a cool, dry place, our of reach of children.

Moisture sensitive formula. Best consumed within 120 days after opening.