Buffered Vitamin C
Integrative Therapeutics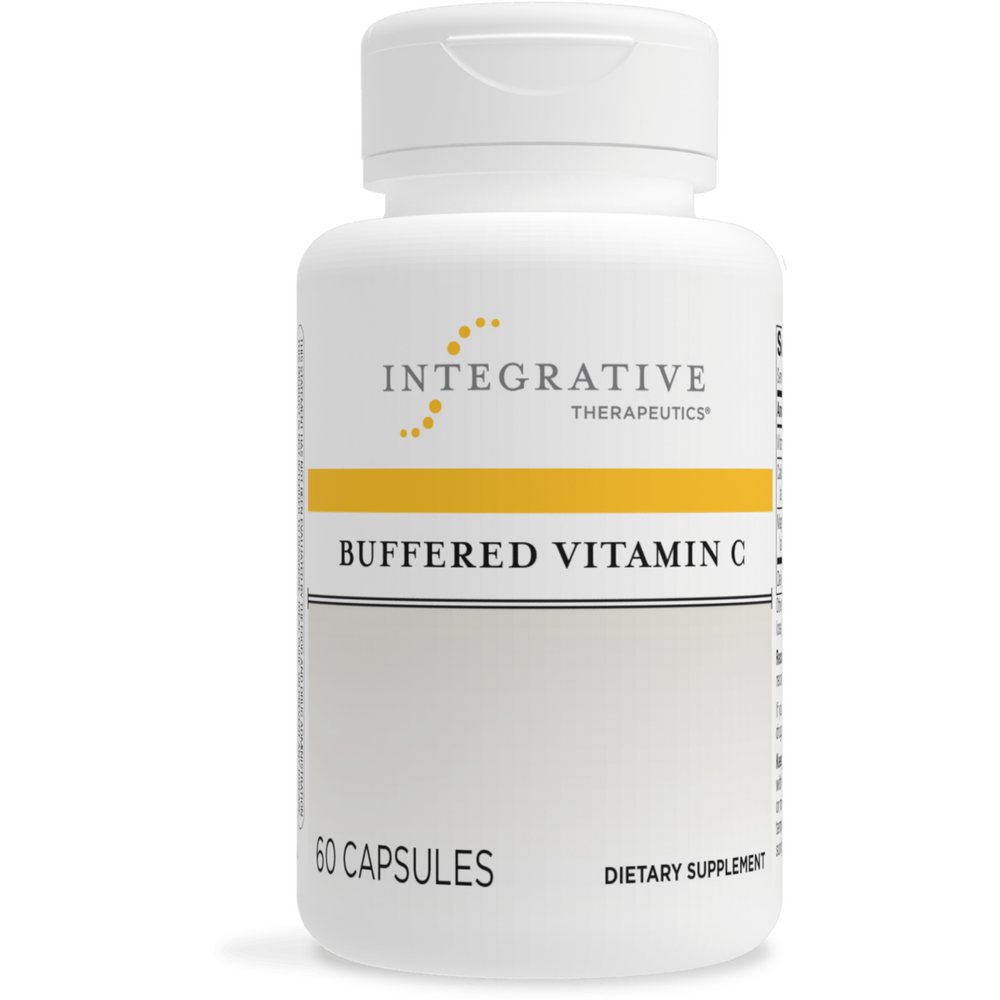 SKU: ITI-216006
Buffered Vitamin C – Antioxidant Support
An excellent source of antioxidant support, Buffered Vitamin C uses pure crystalline ascorbic acid to supply 1 gram of vitamin C in each capsule. This well-tolerated vitamin C formula supports a healthy immune system response and helps maintain healthy skin, collagen, and connective tissues.*
Buffered with calcium and magnesium
Easy on sensitive stomachs


Suggested Use:Adults
: Take 1 capsule daily or as recommended by your healthcare professional.
Serving Size:
1 capsule
Amount Per ServingVitamin C
... 1,000mg
(
ascorbyl palmitate
)
Calcium
... 20mg
(as calcium carbonate)
Magnesium
... 12mg
(as magnesium carbonate)
Other Ingredients:
hydroxypropyl methylcellulose (vegetable capsule), calcium laurate.
Buffered Vitamin C Does Not Contain:
artificial coloring
artificial flavoring
dairy products
gluten
ingredients of animal origin
salt
soy
wheat
Warning:
If you are pregnant, nursing, or taking prescription drugs, consult your healthcare professional prior to use.
Keep out of reach of children.