Buffered Vitamin C Powder
Allergy Research Group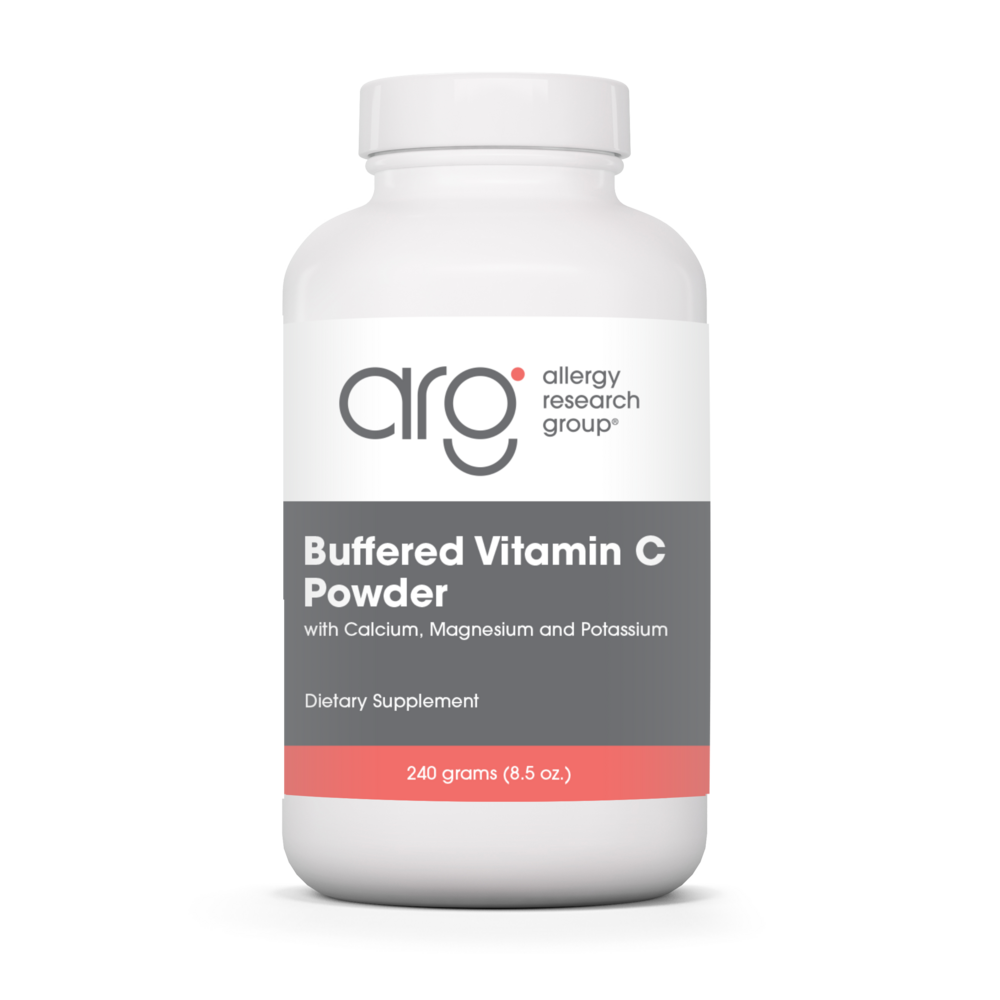 SKU: ARG-70000
High-purity ascorbic acid buffered with carbonates of potassium, calcium, and magnesium. Buffered vitamin C was developed by the Allergy Research Group® founder, Stephen A. Levine, Ph.D.
Supports a wide variety of biochemical reactions throughout the body, including synthesis of collagen, detoxification, and immune system functions*
Helps to protect several other nutrients*
Buffered form provides significant supplemental levels of potassium, calcium, and magnesium, and can enhance alkalization*
As a dietary supplement, 1 heaping teaspoon or more in 8 to 12 ounces of liquid between meals, or as directed by a healthcare practitioner. As with all vitamin C formulations, as one begins to achieve body saturation, bowel tolerance may be temporarily exceeded and diarrhea or loose stools may occur. As the high levels of vitamin C in the tissues become used up, the bowel symptoms should ease. Ideal for controlling acidity often associated with hypersensitivity reactions.
Serving Size: 1 teaspoon
Amount Per Serving:
Vitamin C ... 2135mg
(as Ascorbic Acid)
Calcium ... 405mg
(as Calcium Carbonate)
Magnesium ... 215mg
(as Magnesium Carbonate)
Potassium ... 90mg
(as Potassium Carbonate)
Other ingredients: Cellulose.
These nutrients are of the highest quality and purity obtainable, and do not contain preservatives, diluents, or artificial additives.
Variations in product color may occur.
This statement has not been evaluated by the U.S. Food and Drug administration. The product is not intended to diagnose, treat, cure, or prevent any disease.