Cal Mag Raspberry Liquid
Seroyal/Genestra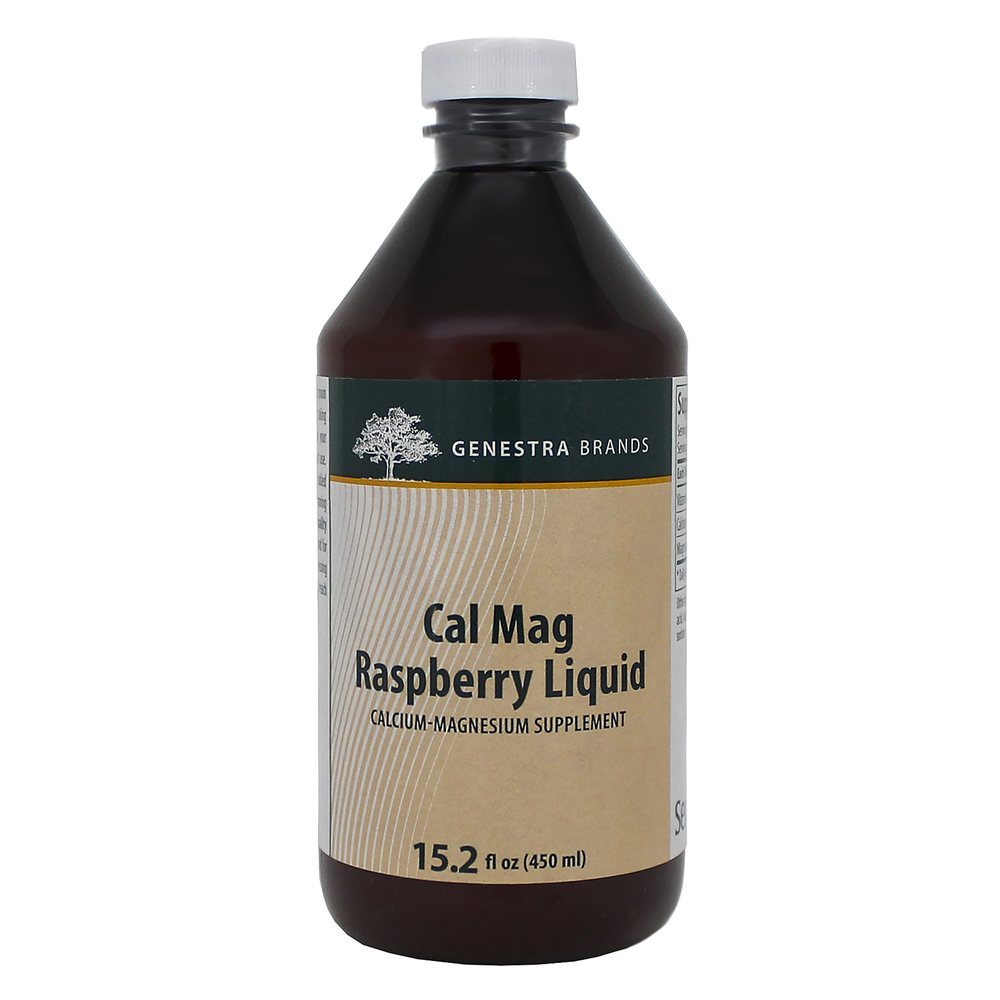 SKU: GN-05227
Calcium citrate formula with vitamin D
Calcium and magnesium along with vitamin D to help maintain bones*
Calcium intake, when combined with sufficient vitamin D, a healthy diet and regular exercise, may help promote healthy bones and joint comfort*
Helps in tissue formation and maintaining proper muscle function*
Helps to prevent vitamin D deficiency*
Natural raspberry flavor
Great taste for excellent patient compliance
High bioavailability potential
Calcium and magnesium are delivered in citrate form providing superior bioavailability
Ideal for vegetarians
Adult Dose: Take one tablespoon daily with a meal, a few hours before or after taking other medications, or as recommended by your healthcare practitioner. Shake well before each use. Do not refrigerate.
Serving Size: 1 Tablespoon (15 ml)
Amount Per Serving
Vitamin D ... 1000IU
(cholecalciferol)
Calcium ... 500mg
(calcium citrate)
Magnesium ... 200mg
(magnesium citrate)
Other Ingredients: Purified water, xylitol, natural raspberry flavor, citric acid, xanthan gum, stevia leaf extract (glucosylsteviosides), potassium sorbate
Guaranteed to contain no added wheat, yeast, gluten, artificial coloring or flavoring or dairy products. Ideal for vegetarians.
Quality Assurance: Safety-sealed for your protection and for product freshness. Do not use if outer seal is missing or broken. Store in a cool, dry place. Keep out of reach of children.