Cal Mag Vanilla Liquid
Seroyal/Genestra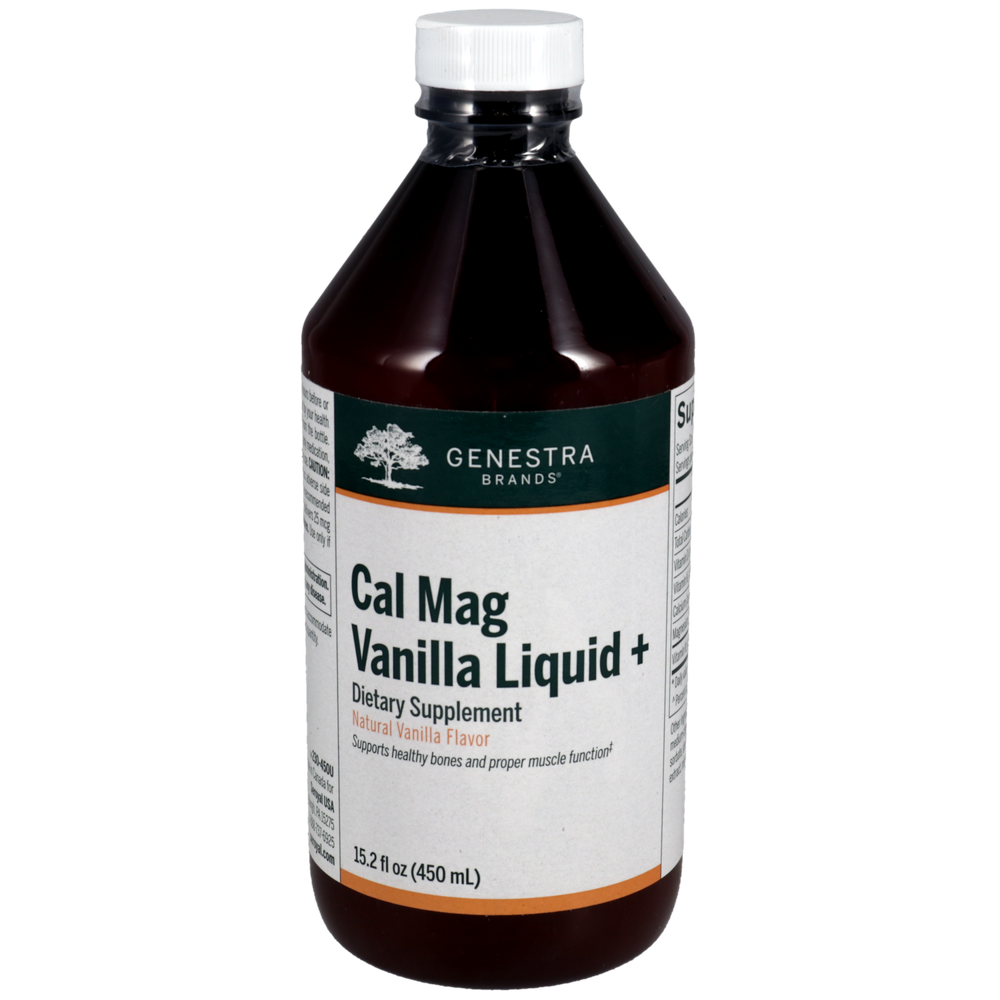 SKU: GN-05230
Citrate formula with vitamins D and K
Calcium and magnesium along with vitamin D to help maintain bones*
Calcium intake, when combined with sufficient vitamin D, a healthy diet, and regular exercise, may help promote healthy bones and joint comfort*
Helps in tissue formation and maintaining proper muscle function*
Helps to prevent Vitamin D deficiency*
Natural vanilla flavor
Great taste for excellent patient compliance
High bioavailability potential
Calcium and magnesium are delivered in citrate form providing superior bioavailability
Ideal for vegetarians
Adults: One tablespoon taken once daily with a meal, a few hours before or after taking other medication, or as recommended by your healthcare practitioner. Shake well before each use. Do not refrigerate.
Amount Per Serving
Vitamin D ... 25mcg /1000IU
(cholecalciferol)
Vitamin K1 ... 40mcg
(phylloquinone)
Vitamin K2 ... 60mcg
(menaquinone-7)**
Calcium ... 500mg
(calcium citrate)
Magnesium ... 200mg
(magnesium citrate)
**Naturally derived from fermented soybeans.
Risk Information: If you are taking blood thinners, consult your healthcare practitioner prior to use.