Cal/Mag/Zinc Complex
Metabolic Maintenance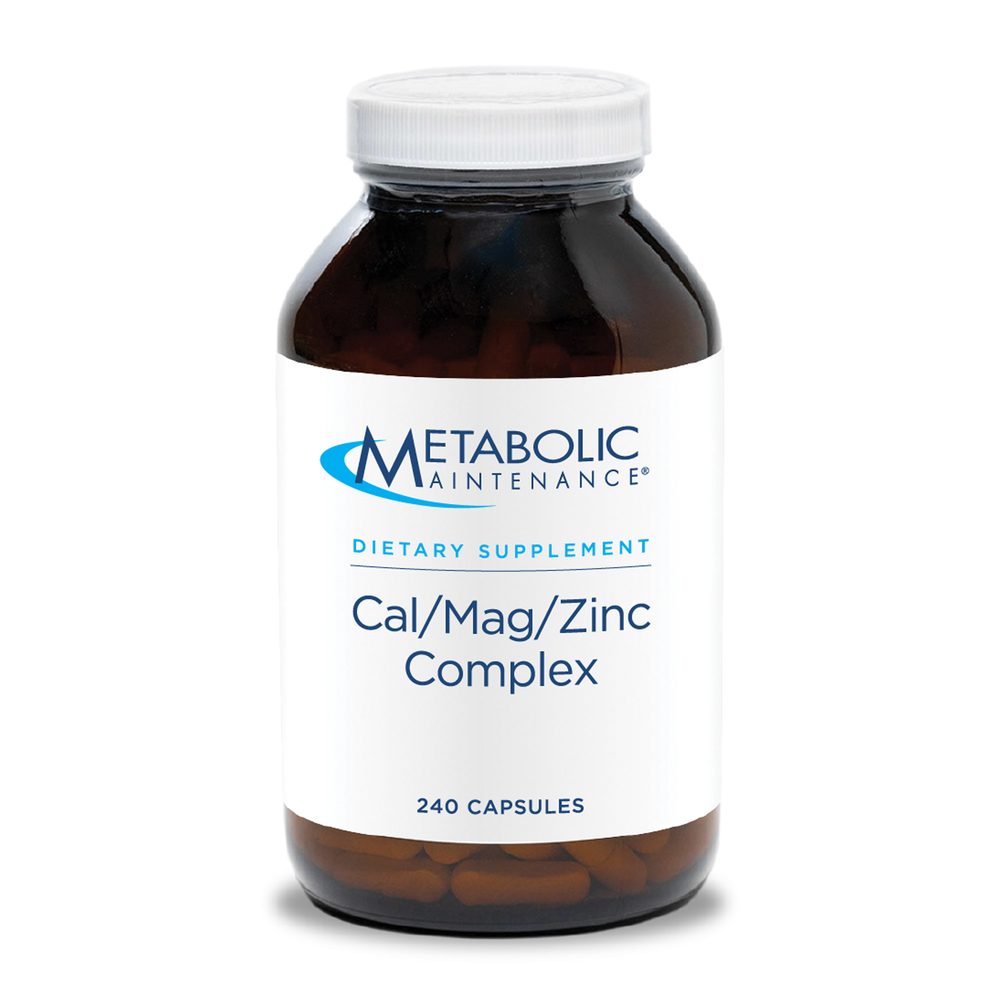 SKU: ME3-00404
Cal/Mag/Zinc Complex
-This formula is our best compromise between the highest yielding sources of calcium and magnesium and the best absorbed/easiest tolerated sources of these minerals, the citrate forms.
Suggested Use:
One (1) capsule daily, or as directed by a healthcare professional.


Serving Size: 1 capsule
Amount Per Capsule
Vitamin C ...10mg
(as ascorbyl palmitate)
Calcium ... 200mg
(as Calcium Carbonate and Di-Calcium Malate)
Magnesium ...100mg
(as Magnesium Bisglycinate/Aspartate)
Zinc ...6mg
(as Zinc Citrate)
Boron ...500mcg
(as Boron Citrate)
Other Ingredients: vegetarian cellulose capsule.


Egg Free, Gluten Free, Peanut Free, Dairy Free.
Warning: Keep tightly closed in a cool, dry place, out of reach of children.
Keep out of the reach of children.