Calm Dragon Formula Liquid
Kan Herb Company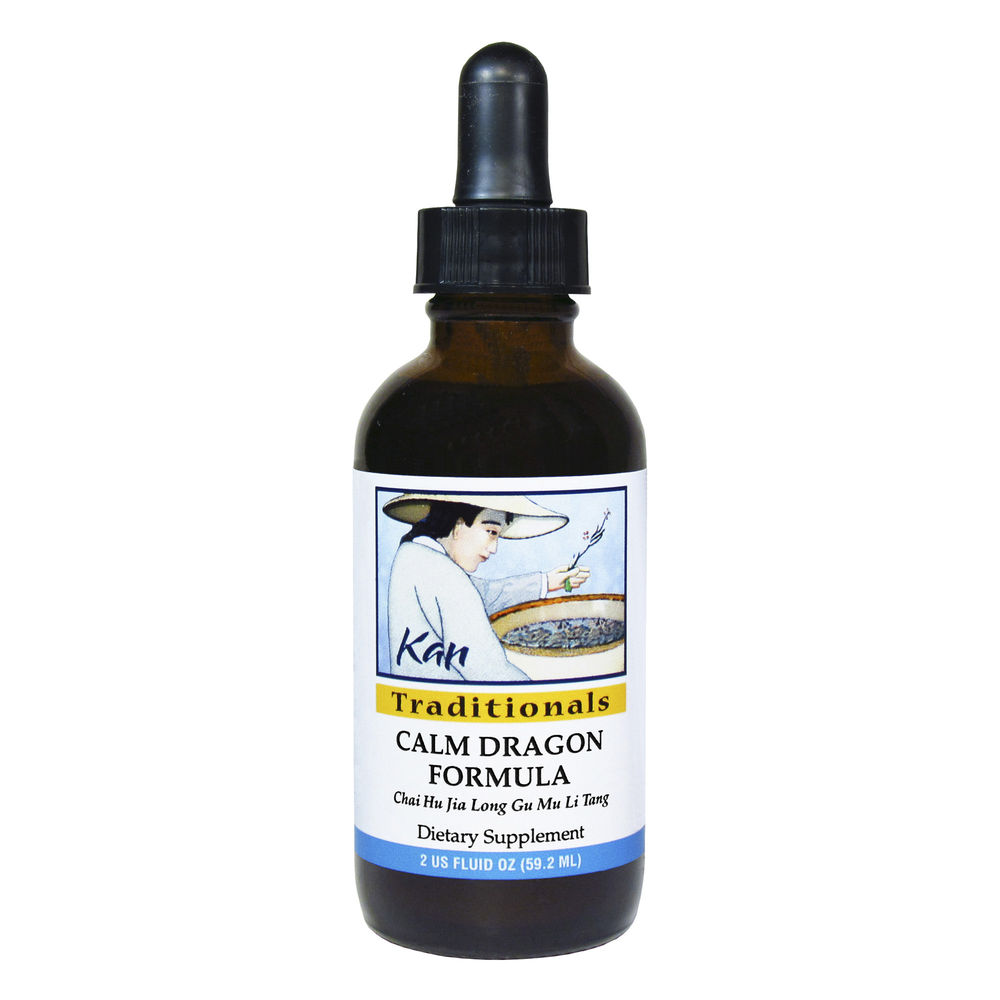 SKU: KA3T-CDF2
Calm Dragon is available in a 60, 120 & 300 tablet form, as well as a 1 & 4 oz.

Historical Antecedent: Bupleurum plus Dragon Bone and Oyster Shell Decoction

Chinese Action: Harmonizes the Shao Yang level, relieves agitation

Indications (symptoms):
Migraine headache
Anxiety disorder
Withdrawal from medication or recreational substances, alcoholism treatment
Insomnia with vivid dreams, palpitations, delirium
Nausea and vomiting
Neurosis and other psycho/emotional disorders
Hypertension, hyper-thyroidism, premenstrual syndrome, post-influenza patterns, chronic fatigue syndrome
10-20 drops, 2-3 times daily (recommended for adults), shake well before every use.
Bupleurum root
Treated pinellia rhizome
Gardenia fruit
Red jujube fruit
Chinese skullcap root
Chinese cinnamon twig
Poria cocos fruiting body
Oyster shell
Hematite
Dragon bone
White Asian ginseng root
Dried ginger root
White Asian ginseng tail
Keep out of reach of children. Store at room temperature.
Use only as directed by your health care professional and seek their advice if pregnant or nursing.