Candidase Extra Strength
Enzymedica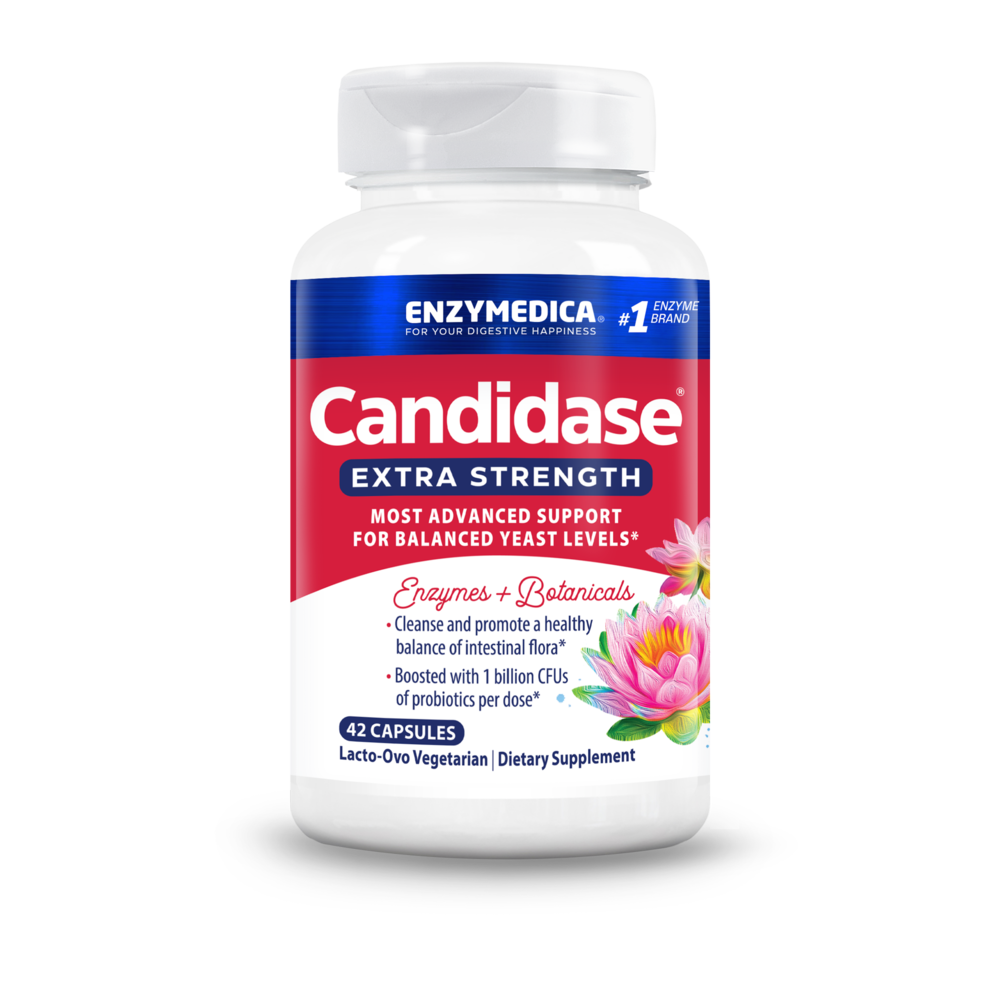 SKU: EZM942-13010
Complete blend of enzymes and synergistic herbs to help promote balanced yeast levels
1 capsule 15 minutes before each meal, three times daily for 14 days.


Serving Size: 1 Capsule

Amount Per Serving
Potassium ... 6mg
(from Potassium Gluconate)
Propietary Blend ... 263mg
Garlic powder (Allium sativum)(Bulb)
Grape seed extract (Vitis vinigera)
Lysozyme (from egg)
Oregano oil (Origanum vulgare)(18% carvacrol)
Thyme oil (Thymus vulgaris)(3% thymol)
Clove oil (Syzygium aromaticum)(2.5% eugenol)
Peppermint leaf extract
Bascillius subtillis ... 1 billionCFU
Hemicellulase ... Hemicellulose ... 20000HCU
Protease Thera-blend™ ... 10000HUT
Cellulase Thera-blend™ ... 500CU

Other Ingredients: 100% vegetarian capsule (gellan gum, cellulose, water)

Contains egg.

Does not contain dairy, preservatives, salt, sucrose, soy, wheat, yeast, nuts, corn, gluten, casein, potato, rice, artificial colors or flavors.
Keep closed in a dry place; avoid excessive heat.